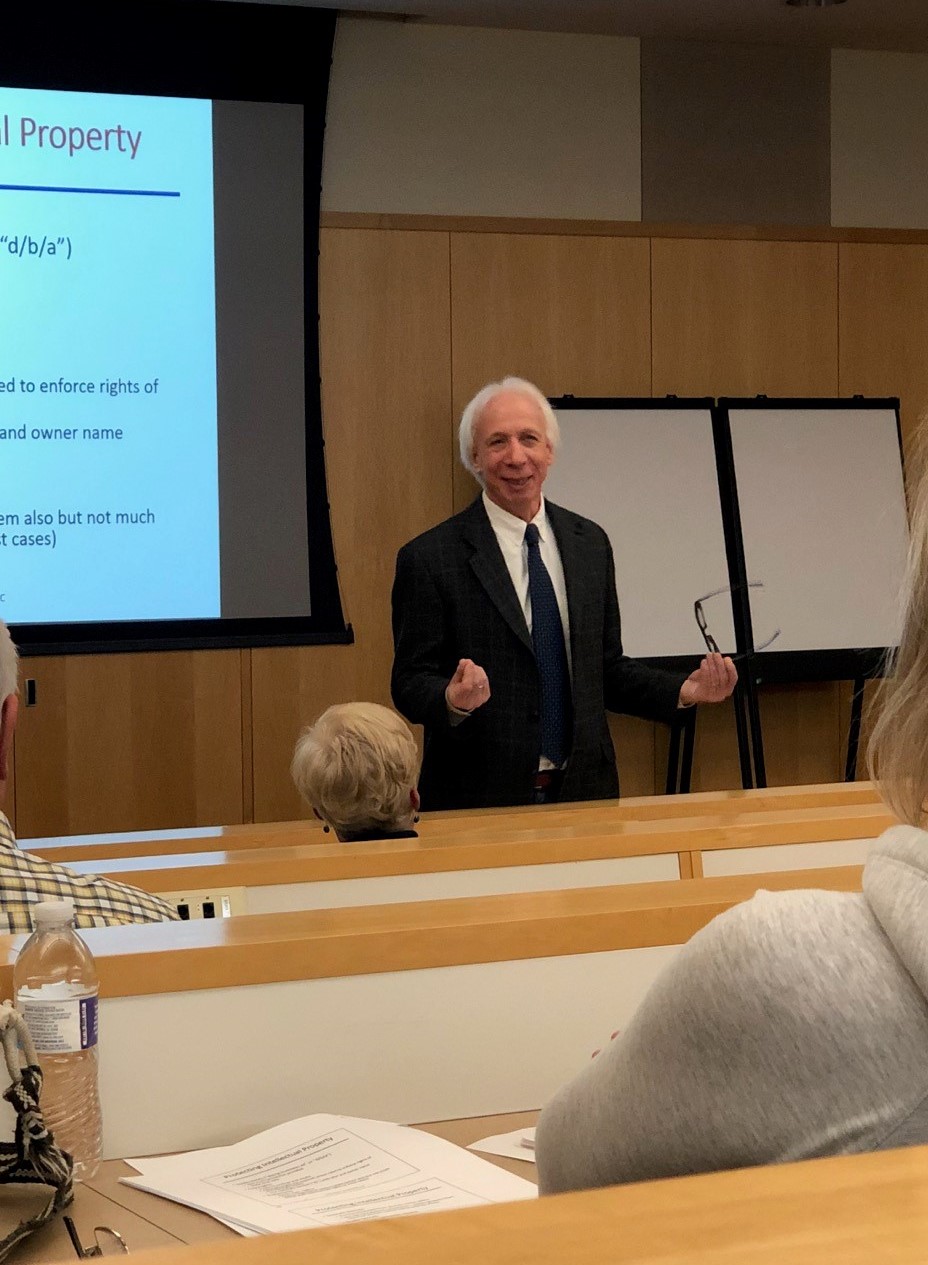 Arthur Chaykin Speaks at Kansas City SCORE Chapter Workshop
Kennyhertz Perry attorney Arthur Chaykin presented a class on "Legal Basics for Business" at the Kauffman Foundation & Conference Center on February 21, 2019 to about 30 business owners enrolled in the SCORE program. Arthur and the participants discussed topics such as choosing an appropriate business entity, leveraging business contracts, risk management and insurance, and intellectual property in an e-commerce environment. Arthur continues to serve as a valuable resource to the growing entrepreneurial community in Kansas City. SCORE is a nonprofit association dedicated to educating entrepreneurs and helping small businesses start, grow, and succeed nationwide. SCORE is a resource partner with the U.S. Small Business Administration (SBA) and has been mentoring small business owners for more than forty years.
Arthur Chaykin is head of Kennyhertz Perry's Intellectual Property practice. He was formerly a Vice-President of Law at the Sprint Corporation where he served as, in succession, their chief litigator, the head of the business law department, and Vice President of the first legal department at Sprint supporting marketing and sales in all areas of Sprint's business: international, wireless, wireline, local and long-distance services. At Sprint, he also served as the head lawyer for Sprint Ethics and Compliance program. He has since served as General Counsel to a major manufacturer and distributor of automotive lifting equipment and automotive accessories and has represented numerous clients on trademark matters, copyright cases, trade secrets disputes, food safety regulatory issues, and consumer product safety issues. Arthur has over 35 years of legal experience handling trademark, patent, copyright, and trade secret litigation and arbitration.
To learn more about Kennyhertz Perry, LLC, please visit kennyhertzperry.com.
*The choice of a lawyer is an important decision and should not be based solely upon advertisements.