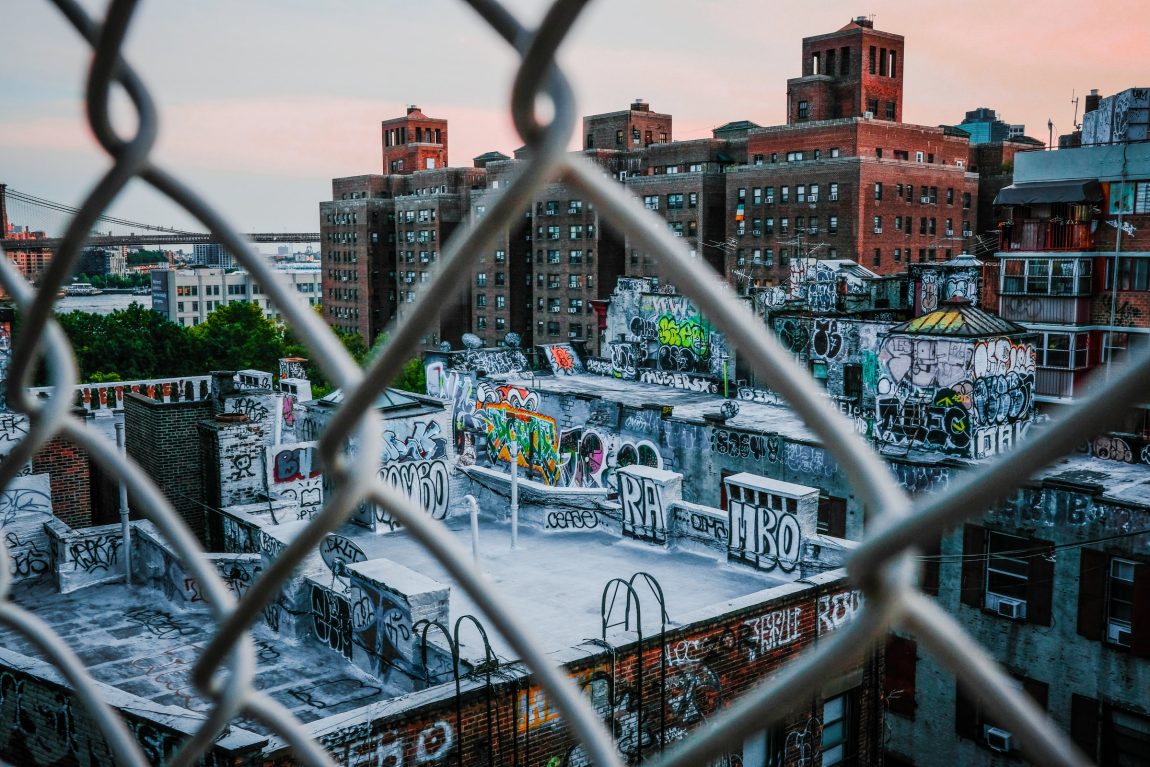 Braden Perry Highlighted in Inman Article on the Visual Artists Rights Act
Braden Perry, among other experts, was featured in an article on graffiti artists winning millions against a property owner due to the Visual Artists Rights Act.
21 Artists were awarded $6.75 million after their work at the iconic 5Poinz graffiti mecca was destroyed by the developer whitewashing the building to convert the property into high-end condos.  The U.S. Supreme Court recently declined to consider an appeal from a real estate developer because the graffiti art fell under the "recognized stature" provisions of the Visual Artists Rights Act (VARA). The outcome of this seven-year legal battle may have some property owners and investors wondering how to prevent a similar situation from happening to them.
VARA only recognizes attribution and integrity as legal causes of action, according to Braden Perry, a regulatory and government investigations attorney with Kansas City-based Kennyhertz Perry, LLC.
"Attribution includes the rights to claim authorship of a work, to prevent attachment of an artist's name to a work which he did not create, and, where there has been a subsequent distortion, mutilation, or modification of the work prejudicial to the artist's honor or reputation, the right to disclaim authorship and to prevent identification of the artist's name with the work," Perry told Inman via email.
To read this article in full: https://www.inman.com/2020/10/13/graffiti-artists-just-won-millions-against-a-property-owner-how-to-ensure-it-doesnt-happen-to-you/
About Kennyhertz Perry's Regulatory and Compliance Practice Group
In a complex business environment with increased regulatory scrutiny around governance issues and stringent demands, Kennyhertz Perry brings a sophisticated understanding of the impact of these regulations on business and work with clients to identify and mitigate the risks of potential enforcement actions, navigate the complexity of the regulated world, and head off compliance issues before they arise.
Our attorneys have extensive experience advising clients in federal, state, and local regulatory inquiries and investigations, particularly in matters involving complex or novel issues. We couple technical knowledge and experience defending clients in front of federal agencies with a broad-based understanding of compliance from an institutional and regulatory perspective.
Kennyhertz Perry, LLC is a business and litigation law firm representing clients in highly regulated industries. The firm was founded by two veteran Kansas City attorneys, John Kennyhertz and Braden Perry. To learn more about the firm, visit kennyhertzperry.com.
*The choice of a lawyer is an important decision and should not be based solely upon advertisements.