Restaurant, Bar & Liquor Licensing
Kennyhertz Perry's Restaurant, Bar & Liquor Licensing law practice consists of accomplished attorneys who bring extensive experience and vast knowledge to the table when providing legal counsel for retail, restaurant & bar clients in the Kansas City Metropolitan Area.
Our attorneys help clients to navigate the complex array of laws, regulations & requirements for commercial & retail business owners and have expertise in many areas including:
Negotiation of Commercial Lease Agreements For Restaurants, Bars & Retail Establishments
Liquor Licensing including Acquisition, Renewal, Documentation, Processing, and Various Permitting Issues
Health Permits
Negotiation of Purchase Agreements For Restaurant, Bar & Retail Acquisitions
Defense of Various Civil Litigation On Behalf Of Restaurants, Bars, & Retail Establishments
Breach Of Contract & Construction Related Issues
Landlord/Tenant Issues
Negotiation of corporate transactions such as mergers, acquisitions, divestitures, and joint ventures and capital and venture investments
Business Formation
Franchise and management agreements
Intellectual property, including trademarks, copyrights, and patents
Licensing and marketing agreements
Processing, supply, and distribution agreements
Tax-related incentives and planning
Credit agreements and restructurings
Real estate, including commercial leases and financing
Bankruptcy matters
Employee Handbooks
Audits
Management training
Affordable Care Act and EEOC compliance
Litigation and Compliance
Commercial litigation
Construction litigation
Defense of administrative proceedings, including citations and alleged license violations
Compliance with local laws and ordinances
Creditor and debtor bankruptcy representation
We have the knowledge and hands-on experience to provide tailored legal counsel to restaurants, bars & retail businesses throughout the Kansas City metro and surrounding areas in Kansas and Missouri. Our goal is to ensure the long-term success & operational stability of your business.
What Is A Liquor License?
Liquor licenses are documents containing authorization of certain privileges and activities pertaining to a business selling or serving alcoholic beverages in the state where it is located. Liquor laws are strictly regulated by the local, state, and federal government and include items such as how much, when, and where alcohol can be sold, and to whom it can be sold or served.
How Do I Obtain A Liquor License For My Business?
Applying for and obtaining a liquor license frequently requires a fairly extensive and time-consuming effort. The application alone typically includes a registration fee and can be surprisingly costly, depending on the location of your business. Many cities and towns utilize liquor licensing quotas that limit the number of establishments permitted to use these licenses at
any given time.
A lengthy approval process including review by local and state officials starts with submitting to your local government where the application will be reviewed by the city or town council with input from the public. If approved, it is then submitted to your state government's review process in hopes that a liquor license will be awarded to your restaurant or bar.
Why Wasn't My Business Approved For Its Liquor License?
Many applications for business permits and licenses are not approved, and liquor licenses are frequently denied due to the rigorous laws surrounding alcohol including the aforementioned 'quotas' for businesses that can serve alcohol.
Rejection can come from seemingly small or insignificant details in the application being out of place. Other factors such as a business having a record of overdue taxes and fees can make it less likely the business will be able to get a liquor license or can greatly delay the process of being awarded a license.
Are There Different Types of Liquor Licenses?
Since each state can have its own liquor laws, every state in the U.S. requires a different liquor license. A license may distinguish whether a restaurant or bar can sell alcohol to be consumed on the business premises or off the business premises. Cities may separate liquor sales from other alcohol sales such as beer or wine. Some states may require a particular class of liquor licenses, depending on the type of the business. Retail stores that sell alcohol including gas stations, grocery stores, and liquor stores are also subjected to liquor licensing and often require a separate category of license such as a retail liquor license.
What Happens If My Business Violates Liquor Laws?
Liquor Licenses include regulations and laws that must be followed by a business. Once a business has obtained a liquor license, it must maintain and renew it on a regular basis and frequently must pay additional renewal fees. Selling alcohol without a valid liquor license can result in the loss of the business or even jail time.
If a restaurant or bar is in violation of the terms of their liquor license they will receive an accusation. An accusation is a formal document that informs the owner of the business of the laws that were violated and will require the business owner to attend a hearing with the state's alcohol controlling agent. Following this hearing, a judge will determine whether or not the terms of the license were indeed violated and what, if any, disciplinary actions must be taken.
A judge may find that a restaurant or bar is in violation of the terms of the license and impose a series of disciplinary actions, consequences, fines, fees, or revocation of a business's liquor license either permanently or temporarily once they have met certain conditions.
What Are The Common Liquor Laws Violations?
Serving a type of alcohol not included in the license
Serving alcohol to a person who is underage
Bartenders or servers over-serving customers
Allowing open containers to leave the business premise
Allowing employees to drink excessively during or after their shift
Do I Need an Attorney to Help Me with My Liquor License Problem?
Acquiring, maintaining, and renewing a liquor license can be an arduous task for business owners and requires a great deal of attention. A restaurant or bar may accidentally be in violation because they are not familiar with the terms and laws of selling or serving alcohol. If you have been accused of violating your liquor license or are concerned your business may have violated your liquor license, guidance from a highly-experienced local business attorney can prove to be invaluable.
Member of the Greater Kansas City Restaurant Association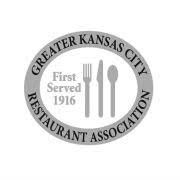 Member of The National Association Of Alcoholic Beverage Licensing Attorneys