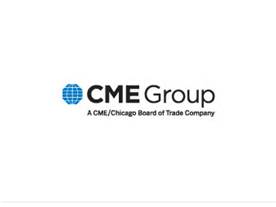 Why the CME Fines are Rising
Kennyhertz Perry partner Braden Perry talked to Reuters regarding the CME's new rules, including the change in fines. The owner of the Chicago Board of Trade, New York Mercantile Exchange and other markets is preparing to increase the top monetary penalty to $5 million per offense from $1 million starting on Dec. 14, according to a notice sent to clients.
Perry discussed the reasons based on his work as a former Senior Trial Attorney with the CFTC. "Previously, traders were on the floor, trading physical products," said Perry. "It's a whole new world now."
Raising the maximum fine helps the CME address "the realities of the world that sometimes a $1 million penalty might not be enough to deter a certain kind of behavior," said Perry.
To view the entire article, please click HERE.
About Braden Perry
Braden Perry is a litigation, regulatory and government investigations attorney with Kennyhertz Perry, LLC. Mr. Perry has the unique tripartite experience of a white collar criminal defense and government compliance, investigations, and litigation attorney at a national law firm; a senior enforcement attorney at a federal regulatory agency; and the Chief Compliance Officer/Chief Regulatory Attorney of a global financial institution. Mr. Perry has extensive experience advising clients in government inquiries and investigations, particularly in enforcement matters involving emerging or novel issues. He couples his technical knowledge and experience defending clients in front of federal agencies with a broad-based understanding of compliance from an institutional and regulatory perspective.
About Kennyhertz Perry, LLC
Kennyhertz Perry, LLC is a business and litigation law firm representing clients in highly regulated industries. The firm was founded by two veteran Kansas City attorneys, John Kennyhertz and Braden Perry. To learn more about the firm, visit kennyhertzperry.com.