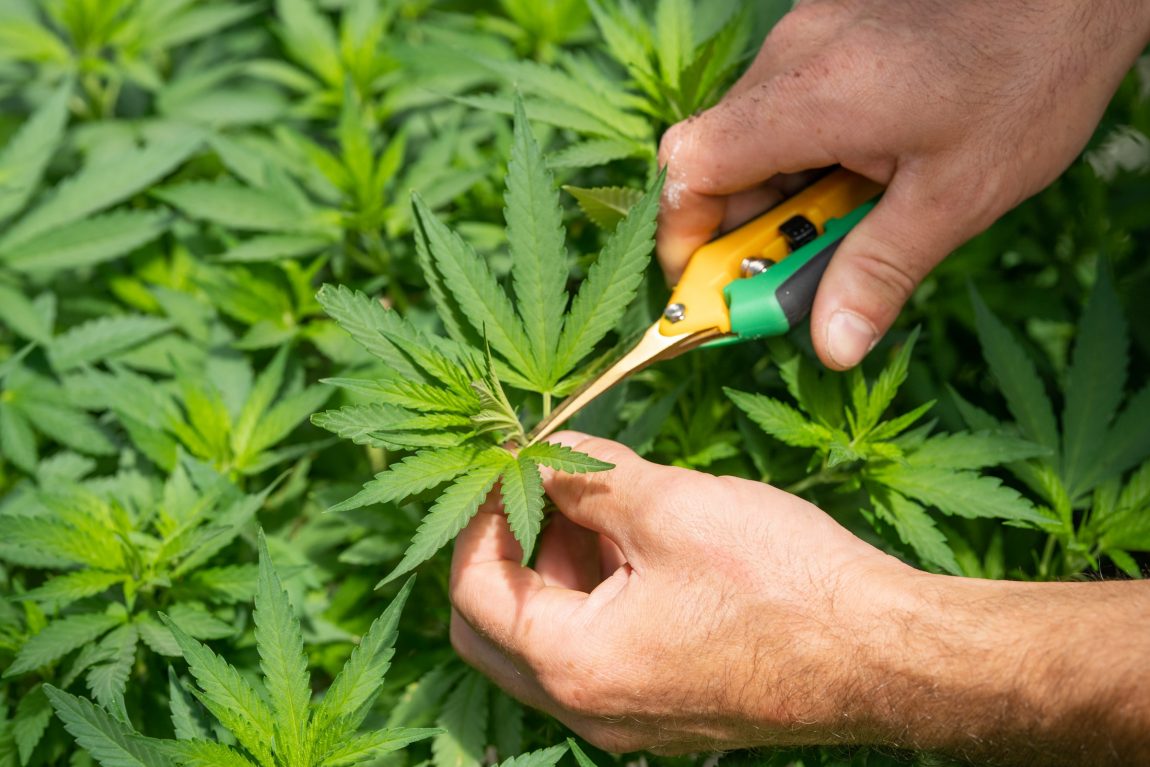 FDA Guidance on CBD Products Expedited to Fall
The FDA could begin enforcement actions against companies that manufacture, market, or sell CBD products as soon as this fall.  Previously, the FDA indicated that it was "expediting" its efforts to develop a comprehensive approach to CBD, which it hoped to release by fall. Last week, the head of the FDA's division on CBD policy said bluntly: "Under current law, it's unlawful to sell a food or a dietary supplement with CBD in interstate commerce." Our experience suggests that these federal enforcement actions could involve total freezes of companies' assets.
The 2018 Farm Bill removed hemp, defined as cannabis containing less than 0.3% THC by dry weight, from the Controlled Substances Act. As a practical matter, this meant that people could cultivate hemp, and extract CBD from that hemp, without violating federal law. (Of course, states can still regulate hemp cultivation and CBD extraction—a matter we'll address in a future blog post).  In the Farm Bill, Congress explicitly preserved FDA's authorities to regulate products containing cannabis or cannabis-derived compounds, regardless of whether they are classified as marijuana or hemp.
The FDA regulates a lot of different types of products, and the rules vary by product type. If CBD is marketed as a human drug, then it's subject to different rules than if it is marketed as a food, or a cosmetic, or a veterinary product. But those are all product types that are regulated by the FDA.
If a CBD product is marketed with a claim that it will diagnose, cure, mitigate, treat, or prevent a disease, then it generally will meet the definition of a drug, and it will be subject to FDA's drug authorities. Last summer the FDA for the first time approved a drug containing CBD, Epidiolex. It is indicated for the treatment of seizures associated with Lennox-Gastaut syndrome or Dravet syndrome in patients 2 years of age and older. But if a CBD product makes drug-like claims, and it's not Epidiolex, then the manufacturer, seller, etc. could easily find itself subject to a federal enforcement action. Last week, the FDA indicated that such enforcement actions could be imminent.
In addition, there are are two statutory provisions that have particular relevance for CBD products:
First, it's a prohibited act under the federal Food, Drug & Cosmetic Act to add a substance into food if that substance has been approved as a drug, or if that substance has been the subject of substantial clinical investigations, the existence of which has been made public.
Second, a product that includes such a substance is excluded from the definition of a dietary supplement.
Thus, because CBD has been approved as a drug (Epidiolex), it is currently illegal as a food additive and is illegal to market as a dietary supplement.  Anybody manufacturing or selling CBD in violation of these rules is breaking federal law and could find themselves on the wrong end of an enforcement action. This may come as a surprise to many.
We have defended companies from federal enforcement actions. The federal government has powers beyond what most people understand—it can seize your property and freeze all of your assets through a temporary restraining order before you even get your day in court. By far the best course is to avoid such actions in the first place. At Kennyhertz Perry, we understand the complexities of federal and state CBD regulations and can bring your business into compliance.
About Kennyhertz Perry's CBD Regulatory Practice Group
Kennyhertz Perry advises clients on a wide range of CBD compliance and regulatory matters.  Kennyhertz Perry has broad experience assisting clients with business formation and compliance in highly-regulated industries.
Kennyhertz Perry partner Braden Perry spent time as a Senior Trial Attorney with the Commodity Futures Trading Commission and is well equipped to assist with the banking and other financial issues related to the CBD industry. He has defended multiple federal enforcement actions involving allegedly deceptive claims and asset freezes.
Kennyhertz Perry partner John Kennyhertz is former in-house counsel at a private equity firm, and has structured transactions for very small and very large clients alike. He has substantial experience in highly-regulated industries such as online lending, and industries with rapidly-evolving regulations, such as cryptocurrency. He provides CBD operational and compliance counseling, and offers advice on appropriate modifications of transaction structure and documentation.
Kennyhertz Perry attorney Ben Tompkins is a former federal prosecutor in Los Angeles as well as serving as tax enforcement counsel for the U.S. Department of Justice. He is well equipped to provide advice regarding the rapidly-evolving tax landscape in the CBD industry. In addition, he has defended multiple federal enforcement actions involving allegedly deceptive claims and asset freezes.
Kennyhertz Perry attorney Arthur Chaykin is a former law school professor and head of litigation at Sprint. He is an expert on intellectual property law, and devises creative solutions to protect client's IP in the CBD industry, even when certain federal protections are unavailable.
Kennyhertz Perry attorney Jeff Donoho is an expert in small business formation and government compliance. His knowledge of the labyrinthine CBD regulatory landscape helps him provide detailed guidance to clients.
Kennyhertz Perry attorney Mit Winter is a former partner at at AmLaw 100 law firm.  An expert litigator, his skill in anticipating issues before they become serious problems is valuable to all clients, and particularly those in the CBD industry.
Kennyhertz Perry attorney Jon Dedon has advised numerous clients in Kansas and Missouri specifically on state and federal CBD regulatory compliance matters. He understands the current state of federal and state regulations, and makes it his job is to stay on top of the latest developments in this rapidly-evolving area. In addition, Jon has defended multiple federal enforcement actions involving deceptive claims and asset freezes, and has seen firsthand how an ounce of prevention is worth a pound of cure.
Clients also benefit from Kennyhertz Perry's experience in related areas of law, such as litigation, banking, securities, tax, intellectual property, employment, insurance, and its regular practice before the Missouri administrative agencies and courts. CBD clients choose Kennyhertz Perry because the firm's lawyers tailor their advice to the unique issues presented by each matter they handle.
To learn more about Kennyhertz Perry, LLC, please visit kennyhertzperry.com.
*The choice of a lawyer is an important decision and should not be based solely upon advertisements.