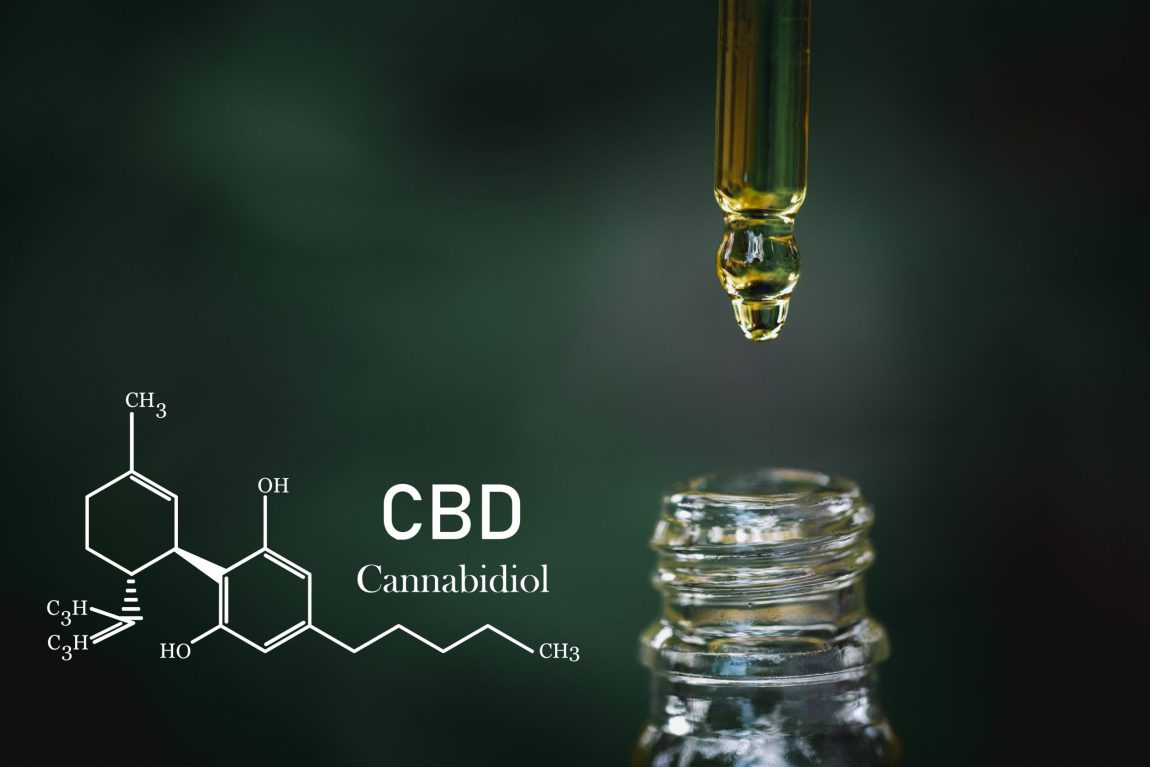 Federal Government Begins Going After CBD Sellers
The federal government has begun filing enforcement actions against CBD companies for making health related claims. The first such suit, which seeks a temporary restraining order and preliminary injunction, suit was filed against Marc Ching, who is a California CBD marketer doing business as Whole Leaf Organics.
Mr. Ching previously received a warning letter from the FDA in November of 2019, warning that he was making unapproved new drug claims in connection with several CBD products, and giving Mr. Ching 15 days to take corrective action. Nonetheless, Mr. Ching persisted in making numerous unsubstantiated claims that his CBD products could treat cancer, including:
"The most effective innovation in cancer and immune related proactive supplement support in the past ten years. CBD-EX combines the best in cancer fighting elements, into one simple capsule."
"Containing clinically tested ingredients, CBD-EX is a dynamic force in anti inflammation protocols, targeting manipulated cells while working to protect healthy ones. Formulated containing Coriolus Versicolor Mushroom, CBD-EX seeks to inhibit the spread of mutated malignant cells, directly attacking the problem."
"Our CBD-EX formulation is specifically created to combat cancer and de-manipulate active cells. Infused with Curcumin, our CBD-EX formulation reduces cell inflammation, while at the same time targeting mutated nuclei."
As if those claims weren't enough, in March Mr. Ching began making claims that a vitamin C-based product could treat or cure COVID-19.
In response, the FTC initiated an administrative action against Mr. Ching on April 22nd, and then followed that up by seeking a temporary restraining order and preliminary injunction against Mr. Ching in federal district court on April 24th. Essentially, the administrative action will allow the FTC to make a detailed administrative finding as to whether Mr. Ching's claims violated federal law, and the temporary restraining order and preliminary injunction would keep him from engaging in certain conduct until the administrative action is resolved. On April 27, Mr. Ching entered into a stipulated preliminary injunction, which prohibits him from claiming that his CBD products can treat cancer or that his vitamin C products can treat COVID-19 while the administrative action is pending.
We previously warned that federal enforcement actions targeting CBD companies were coming, and now it looks like those actions have begun. Many CBD marketers appear to believe that the FDA's and FTC's enforcement efforts will be limited to sending letters. This enforcement action shows that this is not the case.  The FDA has not yet finalized its regulatory approach to CBD, although it is actively working to do so. Until that time, CBD sellers need to exercise extreme caution, because the FDA has taken the position that virtually all forms of CBD are illegal under federal law.
At Kennyhertz Perry, we have defended multiple companies from FTC enforcement actions. The FTC has powers beyond what most people understand—it can seize your property and freeze all of your assets through a temporary restraining order before you even learn there is a case filed against you. We believe that an ounce of prevention is worth a pound of cure, and that far the best course of action is to avoid such actions in the first place. We understand the complexities of federal and state CBD regulations, and can bring your business into compliance.
About Kennyhertz Perry's CBD Regulatory Practice Group
Kennyhertz Perry advises clients on a wide range of CBD compliance and regulatory matters.  Kennyhertz Perry has broad experience assisting clients with compliance and enforcement actions in highly-regulated industries.
Kennyhertz Perry partner Braden Perry spent time as a Senior Trial Attorney with the Commodity Futures Trading Commission and has proper resources to assist with the banking and other financial issues related to the CBD industry. He has defended multiple FTC enforcement actions involving allegedly deceptive claims and asset freezes.
Kennyhertz Perry partner John Kennyhertz is former in-house counsel at a private equity firm, and has structured transactions for very small and very large clients alike. He has substantial experience in highly-regulated industries such as online lending, and industries with transitioning regulations, such as cryptocurrency. He provides CBD operational and compliance counseling, and offers advice on appropriate modifications of transaction structure and documentation. John has also defended multiple companies from FTC enforcement actions.
Kennyhertz Perry attorney Ben Tompkins is a former federal prosecutor in Los Angeles as well as serving as tax enforcement counsel for the U.S. Department of Justice. He is well equipped to provide advice regarding the rapidly-evolving tax landscape in the CBD industry. In addition, he has defended multiple FTC enforcement actions involving allegedly deceptive claims and asset freezes.
Kennyhertz Perry attorney Arthur Chaykin is a former law school professor and head of litigation at Sprint. He is an expert on intellectual property law, and devises creative solutions to protect client's IP in the CBD industry, even when certain federal protections are unavailable.
Kennyhertz Perry attorney Jeff Donoho is an expert in small business formation and government compliance. His knowledge of the labyrinthine CBD regulatory landscape helps him provide detailed guidance to clients.
Kennyhertz Perry attorney Mit Winter is a former partner at an AmLaw 100 law firm.  An expert litigator, his skill in anticipating issues before they become serious problems is valuable to all clients, and particularly those in the CBD industry.
Kennyhertz Perry attorney Jon Dedon has advised numerous clients in Kansas and Missouri specifically on state and federal CBD regulatory compliance matters. He understands the current state of federal and state regulations, and makes it his job is to stay on top of the latest developments in this ever-changing area. In addition, Jon has defended multiple FTC enforcement actions involving deceptive claims and asset freezes.
Clients also benefit from Kennyhertz Perry's experience in related areas of law, such as litigation, banking, securities, tax, intellectual property, employment, insurance, and its regular practice before the Missouri administrative agencies and courts. CBD clients choose Kennyhertz Perry because the firm's lawyers tailor their advice to the unique issues presented by each matter they handle.
To learn more about Kennyhertz Perry, LLC, please visit kennyhertzperry.com.
*The choice of a lawyer is an important decision and should not be based solely upon advertisements.