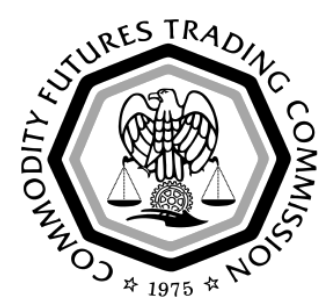 Florida Resident and His Company are Ordered by CFTC to Pay Over $1 Million for Fraud
On February 13th, the Commodity Futures Trading Commission (CFTC) announced a filing and charges against Matthew R. White of M.W. Global Futures LLC (MWGF) for fraud.  MWGF requested and obtained money from six pool participants, and then went on to use the funds in his personal bank and trading accounts. Only a small amount of the participant's funds, were actually placed into commodity interest trading accounts. Over a span of four years, White traded pool participants' money in two different accounts in his own name. The CFTC is obligating White and his company to pay $200,000 in a civil monetary penalty, and $888,974 in restitution.
White wasn't truthful with this participants either, he provided them with untrue or misleading comments while leaving out the profitability of his commodity futures trading. Participants' were given fake documents each month showing the profits of his trades, and that their deposits were getting positive returns. $281,970 of the participants money was used by White for personal reasons, such as rent, credit cards and loan payments. MWGF and White accumulated roughly $1.2 million from the six individual pool participants. However, White has repaid over $600,000 to individuals involved. White's cooperation has been appreciated, and the investigation has been expedited into a lessened civil monetary penalty.
To read the press release in full: https://www.cftc.gov/PressRoom/PressReleases/8117-19?utm_source=govdelivery
About Kennyhertz Perry's Commodities, Futures, and Derivatives Practice Group
Kennyhertz Perry advises clients on a wide range of commodities and derivatives regulatory matters.  Kennyhertz Perry has experience in all types of derivative transactions and design structures to meet clients' specific trading, financial, and/or credit needs.  The roots of the practice are in the commodities markets, where Kennyhertz Perry partner Braden Perry spent time as a Senior Trial Attorney with the Commodity Futures Trading Commission.  Our lawyers regularly advise our clients on compliance with the complex laws and regulations governing the securities and derivatives industries, including the Commodity Futures Modernization Act of 2000, the Commodity Exchange Act, the Gramm-Leach-Bliley Act, the Securities Acts of 1933 and 1934, the Investment Company Act of 1940, the Investment Advisers Act of 1940, the SEC and CFTC regulations, the rules of the various derivatives exchanges and clearinghouses and other industry self-regulatory organizations and the "Blue Sky" state securities laws. Keeping abreast of regulatory developments is imperative, and enables our lawyers to guide clients on comment-making about proposed legislation and regulation, provide ongoing operational and compliance counseling, and offer advice on appropriate modifications of transaction structure and documentation.
Clients also benefit from Kennyhertz Perry's experience in related areas of law, such as litigation, banking, securities, insurance, and its regular practice before the Commodity Futures Trading Commission. Leaders in the financial industry choose Kennyhertz Perry because the firm's lawyers tailor their advice to the unique issues presented by each matter they handle.
To learn more about Kennyhertz Perry, LLC, please visit kennyhertzperry.com.
*The choice of a lawyer is an important decision and should not be based solely upon advertisements.