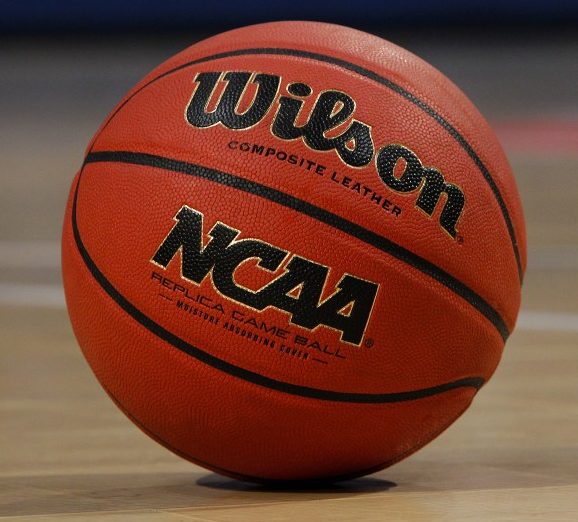 Following California's Lead, List of States With Pending or Planned College Athlete Name, Image, and Likeness Legislation Has Grown to Thirty-Two
With the start of the new year, many states are beginning their 2020 legislative sessions and state legislators have begun filing or prefiling bills they hope to see become law.  A popular bill topic in many states has been name, image, and likeness rights for college athletes.  With the passage of California's law, legislators in other states have drafted their own laws that are either identical or very similar to the California law.  These laws would allow college athletes in the relevant states to be paid by third parties for the use of their name, image, and likeness in things like commercials and other advertisements.  They would also allow college athletes to monetize their social media accounts and to be paid for signing autographs and giving sports lessons.
As of today, legislators in 13 states besides California have introduced name, image, and likeness bills.  Legislators in at least 19 other states have announced plans to also introduce bills.  Below is a list of the states that either have a pending bill or have a legislator that has announced plans to file one.  This list will be continually updated as bills are introduced.
Bills Have Been Introduced 
South Carolina: Senate Bill 935 (effective date Jan. 1, 2021)
Michigan: House Bill 5217 (effective date July 1, 2020)
Missouri: House Bills 1792, 1564, and 1748 (effective dates Jan. 1, 2023)
Georgia: House Bill 743 (effective date Jan. 1, 2023)
New Hampshire: House Bill 1505 (effective 60 days after passage)
Massachusetts: House Bill 4559 (emergency legislation, effective upon passage), Senate Bill 2454 (effective date unclear)
Pennsylvania: House Bill 1909 (effective date July 1, 2020)
Virginia: House Bills 300 and 811, and Senate Bill 464 (effective dates July 1, 2024)
New Jersey: Senate Bill 4160 (effective the fifth academic year following enactment)
Washington: House Bill 1084 (effective date unclear)
Illinois: House Bill 3904 (effective date Jan. 1, 2023)
New York: Senate Bill 6722-A (effective date Jan. 1, 2023)
Florida: House Bills 287 and 251 (effective dates July 1, 2020)
Legislators Have Announced Plans to File Bills
Oklahoma (Sen. Dollens)
Mississippi (Sen. Carter)
Nebraska (Sen. Hunt)
Minnesota (Sen. Chamberlain)
New Mexico (Sen. Moores)
Colorado (Sen. Hill and Bridges)
Nevada (Rep. Frierson and Sen. Cancela)
Kentucky (Sen. McGarvey)
Maryland (Del. Lierman)
Connecticut (Sen. Slap)
Oregon (Sen. Courtney)
West Virginia (Del. Fluharty)
North Dakota
Iowa (Rep. Mitchell and Ras)
Tennessee (Sen. Kelsey)
Texas (Rep. Leach)
Wisconsin (Rep. Murphy)
Arizona (Rep. Oxford)
Ohio (Rep. Howse)
More About Kennyhertz Perry's Collegiate Sports Practice Group
A college athlete's need for an experienced attorney has never been higher.  From assistance with eligibility, scholarship, and transfer issues, to advice and representation relating to the newly emerging name, image, and likeness laws and legislation, college athletes often need an attorney to advocate on their behalf and to assist and advise on these types of issues during an important time in their life.
The team at Kennyhertz Perry is uniquely suited to guide college athletes through all of these types of issues with respect to the multitude of rules and laws set forth by the National Collegiate Athletic Association (NCAA), National Junior College Athletic Association (NJCAA), National Association of Intercollegiate Athletics (NAIA), and the National Federation of High School Athletic Associations (NFHSAA).
The attorneys at Kennyhertz Perry all have years of experience advocating for clients in high stakes matters and advising them on related issues.  In addition, and most importantly, attorney Mit Winter is a former Division I scholarship basketball player with extensive experience working on collegiate athletics legal matters.  Mit has first-hand experience in understanding the pressures and demands faced by college athletes both on and off the field, and has represented a number of sports-related clients in his practice, including the Big 12 Conference, Conference USA, the NCAA, and the NFL.
Mit is widely regarded as an expert in collegiate sports law and frequently writes on these legal issues.  He is also the founder and chairman of the Kansas City Metropolitan Bar Association's Sports and Entertainment Law Committee and serves as a Regional Captain in the states of Kansas and Missouri for the Sports Lawyers Association's ("SLA") Outreach Committee.
Kennyhertz Perry's college sports practice provides representation to those who are seeking an attorney with expertise to advise them on the myriad legal concerns prevalent in college athletics today.  To learn more about the firm, visit kennyhertzperry.com.
*The choice of a lawyer is an important decision and should not be based solely upon advertisements.