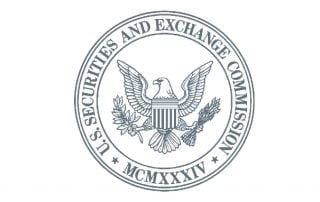 Diageo Charged with Disclosure Failures by the SEC
Alcohol producer Diageo plc, has been charged by the Securities and Exchange Commission (SEC) for violating antifraud provisions of  Section 17(a)(2) and (3) of the Securities Act of 1933 and particular reporting provisions of the federal securities laws.  Diageo's lack of necessary disclosure of trending shipments and sales, has lead to a misleading idea of the company's results and performance.  Diageo North America (DNA) is Diageo's largest, and most profitable subsidiary.
The SEC's order states, that DNA persuaded distributors to purchase a magnitude of product necessary to meet sales goals. Diageo was appearing as though they had more growth to investors and analysts, without disclosing the trends that came from pressured orders in excess.  In today's press release on the SEC's website states: "Investors rely on public companies to make complete and accurate disclosures upon which they can base their investment decisions," said Melissa R. Hodgman, an Associate Director in the SEC's Division of Enforcement. "Diageo pressured distributors to take more products than they needed, creating a misleading picture of the company's financial results and its ability to meet key performance indicators."
Diageo will pay a $5 million penalty, and will cease and desist from any additional violations.
Follow the link to read the press release in full: https://www.sec.gov/news/press-release/2020-36
About Kennyhertz Perry's Government Enforcement Practice Area
Kennyhertz Perry represents individual and corporate clients faced with the increased use of criminal enforcement to address business practices, particularly as they relate to financial issues. Mr. Perry brings his enforcement experience as well as his substantial prior experience in white-collar criminal defense practice, and as a firm, we represent corporate clients and individual officers and directors at every stage of government investigations and enforcement actions – including white collar criminal matters – initiated by state and federal agencies, including the Department of Justice, SEC, CFTC, FTC, and FINRA.
Kennyhertz Perry's enforcement practice regularly defends clients against allegations involving a wide array of business contexts in federal and state grand jury investigations, trials, and appeals. In particular, we have represented clients in enforcement matters and related litigation involving a wide range of subject areas including Foreign Corrupt Practices Act (FCPA), consumer financial services, money laundering and Bank Secrecy Act, securities, commodities, options, and derivatives fraud, state and federal RICO laws, False Claims Act, and insurance fraud.
Kennyhertz Perry, LLC is a business and litigation law firm representing clients in highly regulated industries. The firm was founded by two veteran Kansas City attorneys, John Kennyhertz and Braden Perry. To learn more about the firm, visit kennyhertzperry.com.
*The choice of a lawyer is an important decision and should not be based solely upon advertisements.