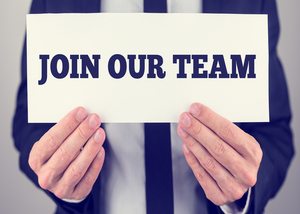 We're Hiring!!! Looking for a Paralegal/Legal Assistant.
The law firm of Kennyhertz Perry has an immediate opening for a Paralegal/Legal Assistant.  Our office is located in the Country Club Plaza and serves clients with corporate law, business and civil litigation needs.  We are seeking an individual with significant legal support experience and general office management experience capable of handling a wide range of responsibilities.
Exceptional communication skills are required to support attorneys in the areas of litigation, commercial real estate and general corporate practice.  Our compensation package includes a salary of $34-46k based upon experience and includes medical and dental insurance, paid vacation and paid parking.
The duties of this position include, but are not limited to:
Document preparation
Scheduling
Light accounting
Client intake
Mail distribution
Written correspondence / office communication
Registered agent communication
Corporate filings
Physical and digital file maintenance
Team collaboration
Office equipment functions and maintenance
Top candidates will be mature, even-tempered, highly organized, enthusiastic team players and meet the following requirements:
High School Diploma or GED required; Bachelor's degree strongly preferred.
5-10 years' relevant legal secretary and/or legal administrative assistance experience required.
Minimum typing speed of 60 wpm. Proficiency in Microsoft Office Suite including Outlook, Word, PowerPoint and Excel.
Ability to work 7.5 hours per day during the core business hours of 8:00 a.m. – 6:00 p.m. plus overtime, as required.
Ability to deliver superior service to all internal and external customers and communicate effectively.
Please send a position specific cover letter and résumé, in PDF format to: info@kennyhertzperry.com.