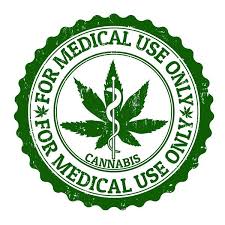 House Passes Marijuana Banking Bill in Historic Vote
Yesterday, in a historic vote, the U.S. House of Representatives overwhelmingly  passed the Secure and Fair Enforcement ("SAFE") Banking Act (House bill HR 1595), which would essentially provide state-legal marijuana businesses with full access to banks and other financial services, as well as allow consumers to use credit and debit cards when buying legal marijuana. The Act passed by a vote of 321-103, following spirited debate on the House floor. The passage of the Act by the House represents the first time either house of Congress has acted to protect state-legal marijuana programs, and signals that the tide is turning on marijuana at the federal level.
Specifically, the SAFE Banking Act prohibits a federal banking regulator from: (1) terminating or limiting the deposit insurance or share insurance of a depository institution solely because the institution provides financial services to a legitimate marijuana-related business; (2) prohibiting or otherwise discouraging a depository institution from offering financial services to such a business; (3) recommending, incentivizing, or encouraging a depository institution not to offer financial services to an account holder solely because the account holder is affiliated with such a business; (4) taking any adverse or corrective supervisory action on a loan made to a person solely because the person either owns such a business or owns real estate or equipment leased or sold to such a business; or (5) prohibit or penalize a depository institution for processing payments for marijuana-related businesses, whether by credit card, check, or otherwise. The Act also makes clear that money from marijuana-related businesses in states where marijuana has been legalized shall not be considered the proceeds of illegal activity for the purpose of federal law, and codify the FinCEN guidance as to Suspicious Activity Reports ("SARs").
With passage by the House, the bill now moves to the Senate, where its fate is uncertain, for a variety of reasons. Although both sides appear to have the votes (or close to enough votes) for passage, the key obstacle is getting the Senate leadership to prioritize the legislation in order to get it heard in committee and then on the floor. Senate Banking Committee Chairman Mike Crapo, (R-Idaho) represents one of three states that haven't legalized or decriminalized marijuana in any way. However, the Senate version of the bill has 33 cosponsors, which means that a third of the chamber is now formally signed onto the legislation, counting its main sponsor Sen. Jeff Merkley, Democrat from Oregon. Finally, it is not clear whether President Donald Trump would sign the bill should it reach his desk.
About Kennyhertz Perry's Medical Marijuana Practice Group
Kennyhertz Perry advises clients on a wide range of medical marijuana compliance and regulatory matters. Kennyhertz Perry partner Braden Perry spent time as a Senior Trial Attorney with the Commodity Futures Trading Commission and is well equipped to assist with the banking and other financial issues related to the medical marijuana industry.
Kennyhertz Perry partner John Kennyhertz is former in-house counsel at a private equity firm, and has structured transactions for very small and very large clients alike. He has substantial experience in highly-regulated industries such as online lending, and industries with rapidly-evolving regulations, such as cryptocurrency. He provides medical marijuana operational and compliance counseling, and offers advice on appropriate modifications of transaction structure and documentation.
Kennyhertz Perry attorney Ben Tompkins is a former federal prosecutor in Los Angeles as well as a former Trial Attorney for the U.S. Department of Justice Tax Division. He is well equipped to provide advice regarding the rapidly-evolving tax landscape in the medical marijuana industry.
Kennyhertz Perry attorney Arthur Chaykin is a former law school professor and head of litigation at Sprint. He is an expert on intellectual property law, and devises creative solutions to protect client's IP in the medical marijuana industry, even when certain federal protections are unavailable.
Kennyhertz Perry attorney Jeff Donoho is an expert in small business formation and government compliance. His knowledge of the labyrinthine medical marijuana application process helps him provide detailed guidance to clients.
Kennyhertz Perry attorney Mit Winter is a former partner at an AmLaw 100 law firm. An expert litigator, his skill in anticipating issues before they become serious problems is valuable to all clients, and particularly those in the medical marijuana industry. In addition, his skill as a writer makes him a valuable asset to our application writing team.
Kennyhertz Perry attorney Jon Dedon previously worked in the appellate litigation division of an AmLaw 100 law firm. Jon has worked extensively on marijuana and hemp related regulatory compliance for numerous financial institutions and payment processors. His contacts with executives in marijuana businesses in Washington, California, Michigan, New York, Illinois, Ohio, Oklahoma and California, as well as internationally in Germany, Canada, Colombia, and Australia prove valuable when advising clients regarding medical marijuana in Missouri.
Clients also benefit from Kennyhertz Perry's experience in related areas of law, such as litigation, banking, securities, tax, intellectual property, employment, insurance, and its regular practice before the Missouri administrative agencies and courts. Medical marijuana clients choose Kennyhertz Perry because the firm's lawyers tailor their advice to the unique issues presented by each matter they handle.
To learn more about Kennyhertz Perry, LLC, please visit kennyhertzperry.com.
*The choice of a lawyer is an important decision and should not be based solely upon advertisements.