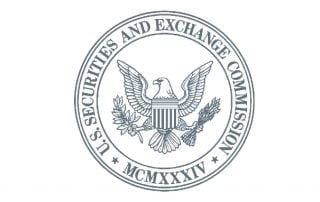 Husband and Wife Involved in Ponzi Scheme are Charged Almost $1 Billion by SEC
Jeffrey and Paulette Carpoff, out of California, were charged by the Securities and Exchange Commission(SEC) for organizing an almost billion-dollar Ponzi scheme including alternative energy tax credits.  The couple raised an estimated amount of $910 million from seventeen investors, over the years of 2011-2018 as stated by the SEC's complaint.  Through the couple's two solar generator investment companies(DC Solar Solutions Inc and DC Solar Distribution Inc), they were presenting securities in the form of investment contracts.
False promises were made by the Carpoff's to investors of tax credits, lease payments and profits. However, these generators were not even manufactured and the income received by the investors came from funds from other investors. In addition to this, investors were be given false documents such as lease arrangements, financial statements, and generator certifications. The Carpoff's used their investors money to live a luxurious life, where they owned over 150 sports cars and multiple properties.
The couple are being charged with violating anti-fraud supplying of the federal securities law, per the SEC's complaint. Criminal charges from the U.S. Attorney's Office for the Eastern District of California have been made public towards the Carpoff's late last week.
See link for press release: https://www.sec.gov/news/press-release/2020-18
About Kennyhertz Perry's White Collar Criminal and Government Enforcement Group
Kennyhertz Perry represents individual and corporate clients faced with the increased use of criminal investigations and enforcement to address business practices, particularly as they relate to financial issues. Mr. Perry brings his enforcement experience as well as his substantial prior experience in white collar criminal defense practice, and as a firm, we represent corporate clients and individual officers and directors at every stage of government investigations and enforcement actions – including white collar criminal matters – initiated by state and federal agencies, including the state Attorney Generals, Department of Justice, SEC, CFTC, and FINRA.
Kennyhertz Perry's enforcement practice regularly defends clients against allegations involving a wide array of business contexts in federal and state grand jury investigations, trials, and appeals. In particular, we have represented clients in enforcement matters and related litigation involving a range of subject areas including Foreign Corrupt Practices Act (FCPA), consumer financial services, money laundering and Bank Secrecy Act, securities, commodities, options, and derivatives fraud, state and federal RICO laws, False Claims Act, and insurance fraud.
We have handled all sides of an investigation, and are uniquely qualified to help you respond.  If your business becomes the subject of a government probe, we provide unparalleled legal and strategic advice.  We strive to resolve the investigation as promptly as possible with as little impact on your business as necessary.
When businesses and individuals face aggressive government enforcement, matters formerly handled through civil or regulatory processes now result in criminal investigations. Our firm will, in turn, aggressively represent corporations or individuals facing criminal or other enforcement proceedings. We understand avoiding prosecution is the goal, and our government experience helps our clients navigate the difficult process of investigation. Our extensive experience with compliance programs helps us advise our clients on best practices to proactively prevent criminal problems. But if clients face criminal charges, we have the trial experience to mount a zealous defense.
*The choice of a lawyer is an important decision and should not be based solely upon advertisements.