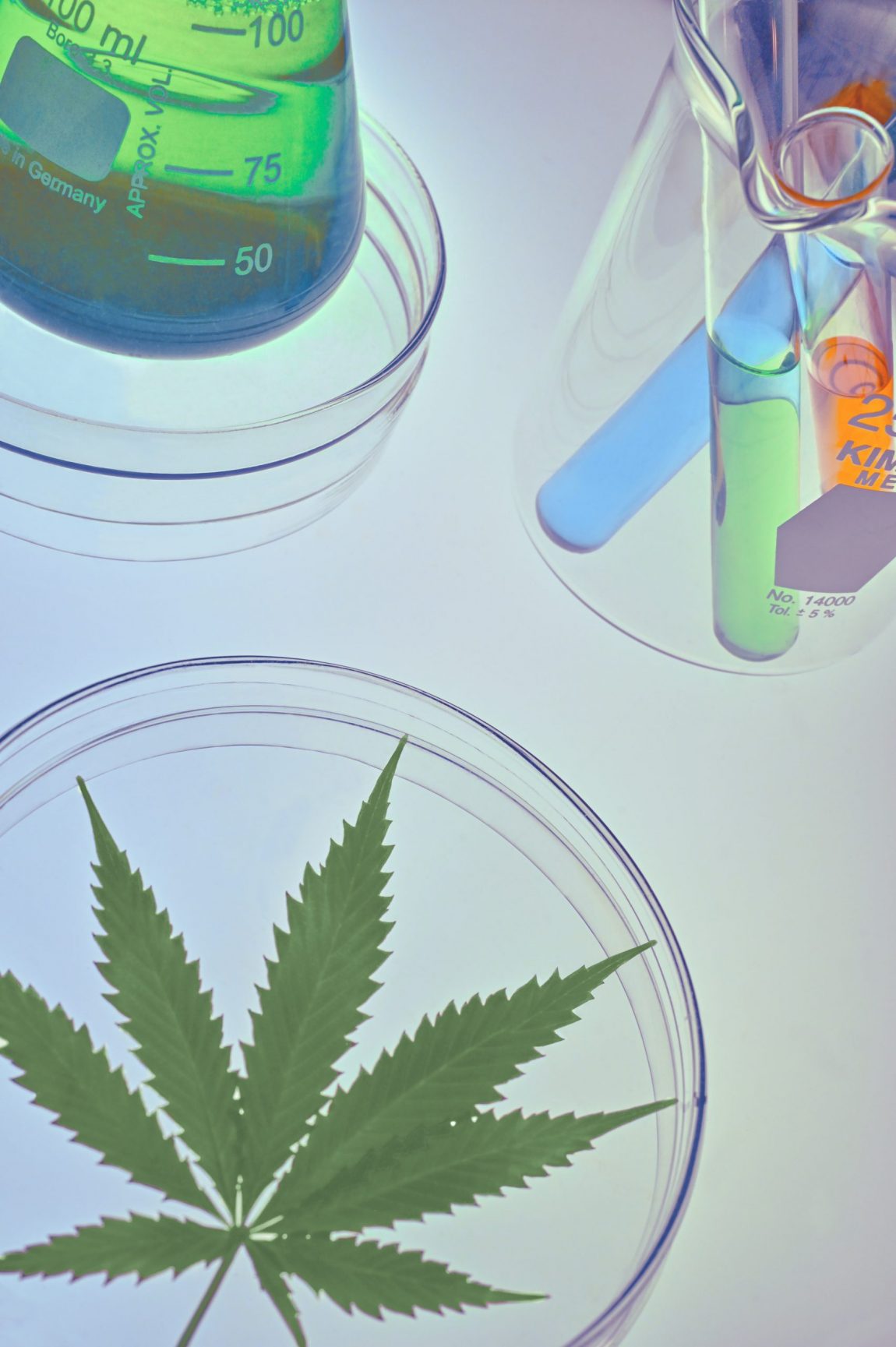 Is Delta-8 THC Legal?
Delta-8 tetrahydrocannabinol (THC) is the hottest new hemp derivative, offering incredible commercial promise. But is it legal?
The answer, as is usually the case with cannabis questions, is complex, particularly at the federal level. Arguably, all hemp-derived Delta-8 THC falls within the definition of "hemp" from the 2018 Farm Bill, and is therefore legal to the extent that it is derived from legally-cultivated hemp.
But the federal story does not end there: Delta-8 THC very rarely occurs naturally in hemp, and commercially available Delta-8 is almost always synthesized from other cannabinoids, often CBD. In August of 2020, the Drug Enforcement Agency ("DEA") issued an "Interim Final Rule" which provided in part that "[a]ll synthetically derived tetrahydrocannabinols remain schedule I controlled substances." That would suggest that the Interim Final Rule made Delta-8 illegal.
But can the DEA do that? The 2018 Farm Bill clearly excluded the DEA from hemp rulemaking. But then the U.S. Department of Agriculture ("USDA") issued a rule re-including the DEA. And as our friends at Admin Dot Law insightfully discuss, the DEA has also included Delta-8 THC in their so called "Orange Book" as a Schedule I controlled substance. But the Orange Book itself is not the law. More importantly, there is a very specific process for adding a substance to the list of Schedule I substances, and that process has not been followed for Delta-8.
Further complicating the matter, the 2018 Farm Bill made clear that the U.S. Food and Drug Administration ("FDA") retains authority to regulate products that contain cannabis or cannabis derivatives, which would theoretically give the FDA the authority to regulate Delta-8 THC.
As of the date this blog post was written, the FDA has taken no action on Delta-8 THC, and the tension between the plain language of the 2018 Farm Bill and the DEA's Interim Final Rule remains unresolved. For that reason, the legality of Delta-8 THC remains unclear at the federal level, and companies that manufacture or sell Delta-8 THC should proceed with extreme caution.
At the state level, Delta-8 THC is already banned in 12 states (Alaska, Arizona, Arkansas, Colorado, Delaware, Kentucky, Idaho, Iowa, Mississippi, Montana, Rhode Island, and Utah) with additional bans looming in several others. Even in states where no legislative or administrative action has been taken on Delta-8, such as Missouri, there are numerous reports of state or local authorities concluding on their own that Delta-8 is legal, and raiding shops that sell it.
The long and the short of it is that the legality of Delta-8 THC is unclear at best, with the exception of the 12 states listed above. Businesses that manufacture or sell Delta-8 THC need to make sure they have regulatory counsel that stays on top of this rapidly evolving area.
At Kennyhertz Perry, we make it our job to stay abreast of the latest in all things cannabis, including Delta-8 regulations. In addition, we have handled numerous federal and state enforcement actions. The federal and state agencies have powers beyond what most people understand—they can seize your property and freeze all of your assets through a temporary restraining order before you even learn there is a case filed against you. We believe that an ounce of prevention is worth a pound of cure, and the best course of action is to avoid such actions in the first place. We understand the complexities of federal and state cannabis regulations and can bring your business into compliance.
About Kennyhertz Perry's Cannabis Regulatory Practice Group
Kennyhertz Perry advises clients on a wide range of cannabis compliance and regulatory matters.  Kennyhertz Perry has broad experience assisting clients with compliance and enforcement actions in highly regulated industries.
Kennyhertz Perry partner Braden Perry spent time as a Senior Trial Attorney with the Commodity Futures Trading Commission and is well equipped to assist with the banking and other financial issues related to the cannabis industry. He has defended multiple federal enforcement actions involving allegedly deceptive claims and asset freezes.
Kennyhertz Perry partner John Kennyhertz is former in-house counsel at a private equity firm and has structured transactions for very small and very large clients alike. He has substantial experience in highly regulated industries such as online lending, and industries with rapidly evolving regulations, such as cryptocurrency. He provides cannabis operational and compliance counseling and offers advice on appropriate modifications of transaction structure and documentation. John has also defended multiple companies from federal enforcement actions.
Kennyhertz Perry attorney Ben Tompkins is a former federal prosecutor in Los Angeles as well as serving as tax enforcement counsel for the U.S. Department of Justice. He is well equipped to provide advice regarding the rapidly evolving tax landscape in the cannabis industry. In addition, he has defended multiple federal enforcement actions involving allegedly deceptive claims and asset freezes.
Kennyhertz Perry attorney Arthur Chaykin is a former law school professor and head of litigation at Sprint. He is an expert on intellectual property law and devises creative solutions to protect client's IP in the cannabis industry, even when certain federal protections are unavailable.
Kennyhertz Perry attorney Jeff Donoho is an expert in small business formation and government compliance. His knowledge of the labyrinthine cannabis regulatory landscape helps him provide detailed guidance to clients.
Kennyhertz Perry attorney Mit Winter is a former partner at an AmLaw 100 law firm.  An expert litigator, his skill in anticipating issues before they become serious problems is valuable to all clients, and particularly those in the cannabis industry.
Kennyhertz Perry attorney Jon Dedon has advised numerous clients in Kansas and Missouri specifically on state and federal cannabis regulatory compliance matters. He understands the current state of federal and state regulations and makes it his job is to stay on top of the latest developments in this rapidly evolving area. In addition, Jon has defended multiple fedderal enforcement actions involving deceptive claims and asset freezes.
Clients also benefit from Kennyhertz Perry's experience in related areas of law, such as litigation, banking, securities, tax, intellectual property, employment, insurance, and its regular practice before the Missouri administrative agencies and courts. cannabis clients choose Kennyhertz Perry because the firm's lawyers tailor their advice to the unique issues presented by each matter they handle.
To learn more about Kennyhertz Perry, LLC, please visit kennyhertzperry.com.
*The choice of a lawyer is an important decision and should not be based solely upon advertisements.