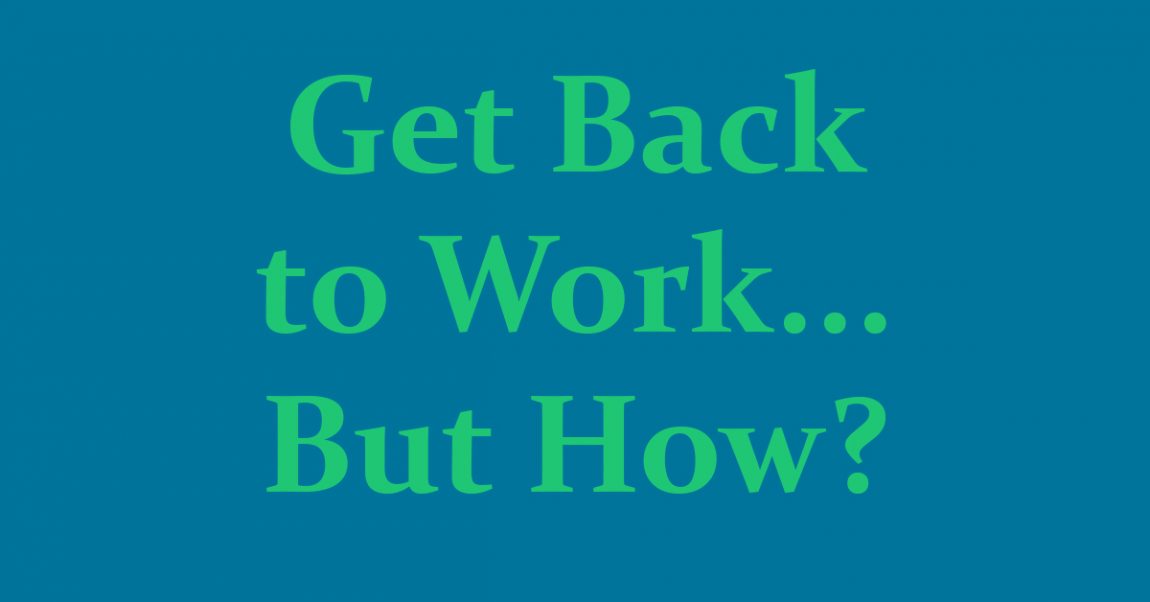 Kansas City Business Journal Features Article by Mit Winter on Upcoming Business Reopenings
Legal Guidance on Avoiding Liability for Your Business as Covid-19 Stay-At-Home-Orders are Lifted
The governors of Kansas and Missouri both announced that beginning May 4, stay-at home orders will be eased and certain businesses will be able to reopen. While this is great news for businesses and their employees, reopening brings unique issues and considerations for business owners.
One of the largest issues is being held liable if an employee or customer contracts the virus on the job or while at the business. There are steps all businesses should take in an effort to keep employees and customers safe and to avoid a costly liability claim.
Avoiding employee liability
Comply with federal, state, and local orders and guidelines. A businesses' first step in protecting its employees should be to ensure that it's in compliance with all federal, state, and local orders regarding the reopening of businesses. These orders will have specific requirements or guidelines for protecting employees from exposure to Covid-19.
At the federal level, businesses are subject to general and specific OSHA standards and directives regarding occupational exposure to Covid-19. For example, OHSA's Personal Protective Equipment (PPE) standards may require employers to provide all employees with items such as gloves, eye and face protection, and respiratory protections. In addition, certain industries are subject to specific guidance from organizations such as the CDC because of the nature of being employed by those industries.
Ensuring compliance with state and local directives could prove to be more difficult than complying with federal standards. Because of the overlap between jurisdictions, this could be especially tricky for businesses located in the Kansas City metro area. As an example, although Missouri will allow businesses to reopen on May 4, the Kansas City, Missouri stay-at-home order is currently in effect until May 15. It's also likely that larger and more urban areas in Missouri and Kansas, such as Kansas City and Johnson County will have their own employee protection guidelines that are more strict than those issued by the states. Many businesses in the Kansas City area also operate across state lines, which may require those businesses to comply with standards issued by both states and multiple counties and cities.
Take measures that would be considered reasonable for your business type. In addition to ensuring compliance with all federal, state, and local orders, businesses should take any precautions that would be deemed reasonable based upon the nature of their business. Negligence laws determine liability based upon what a "reasonable person" would do under the particular circumstances. Taking common sense, reasonable precautions that a certain type of business would be expected to take to keep employees safe from exposure to Covid-19 will help prevent liability for negligence claims.
Avoiding customer liability
Follow federal, state and local orders and guidelines for your industry. Much of the information discussed above also applies to keeping customers safe. Businesses should first ensure they are complying with federal, state, and local guidelines. States that have already begun to reopen have issued industry specific guidelines. For example, Georgia's restaurant guidelines only allow 10 people for every 500 square feet and no more than six at a table. Employees must also wear masks and be screened for signs of illness. Kansas and Missouri will almost certainly issue similar guidelines for restaurants and other specific industries such as professional and college sports, movie theatres, gyms, and salons.
Follow guidance from industry groups. Businesses should also take any additional measures to protect customers that would be deemed reasonable for that type of business. Many industry-specific groups have or are working to craft guidelines for business owners. The restaurant industry has specifically been active in this area. The National Restaurant Association and other restaurant industry groups have issued, or are working on, guidelines that cover topics like the wearing of masks by employees and customers, and eliminating items such as unwrapped straws and salad bars. Support groups for other industries are doing the same.
Consider waivers and testing. Businesses should also consider having customers sign waivers or health declaration forms before they are allowed to patronize a business, and testing employees for Covid-19 before they are allowed to enter the workplace. Waivers and health declaration forms both could protect businesses from claims by customers that are exposed to Covid-19 by other customers. And tests would help prevent the spread of Covid-19 from employees to customers. The U.S. Equal Employment Opportunity Commission has recently affirmed an employer's ability to conduct temperature checks of employees and to conduct more invasive medical testing to ensure employees do not have the virus.
It's likely that the guidelines for protecting employees and customers from Covid-19 will evolve over time. But following the guidance above should help businesses ensure they are providing both employees and customers with a safe environment, while at the same time helping to avoid liability claims.
Visit Kennyhertz Perry online at www.kennyhertzperry.com.
Kennyhertz Perry seeks to provide the quality legal service you expect from a national firm at the value of a boutique firm. Our firm specializes in a variety of practice areas such as corporate, white-collar criminal, banking and regulations, medical marijuana, business startup, trademark, IP, collegiate sports representation, tax law, and more.
Mit Winter, attorney, focuses on helping businesses of all types and sizes navigate complex challenges, with experience in general commercial litigation and business disputes, class action litigation, intellectual property matters, and an array of collegiate sports matters. Winter is also a small business owner which allows him to understand issues from an owner's perspective.
*The choice of a lawyer is an important decision and should not be based solely upon advertisements.