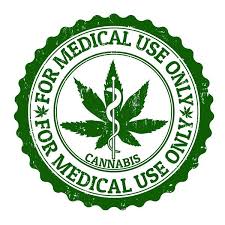 Kansas Legislature Revisits Medical Marijuana Legalization
The Kansas Legislature is again looking at medical marijuana legalization. On October 23, the Kansas Special Committee on Federal and State Affairs will host an all-day public meeting on medical cannabis. The meeting will take place from at 9:00 a.m. to 5:00 p.m. in the Kansas Statehouse, room 346 South. Although this meeting represents an extremely preliminary step, it is nonetheless noteworthy given Kansas's previous inaction on medical marijuana.
Only four states, Idaho, Kansas, Nebraska and South Dakota, have not established any kind of medical marijuana program. These states represent less than two percent of the U.S. population. By contrast, ten states plus the District of Columbia, representing 24 percent of the U.S. population, have legalized recreational marijuana use.
A total of thirty-four states, plus District of Columbia, have legalized the medical use of marijuana. These laws provide protection from criminal penalties for medical use and allow broad access through home cultivation, dispensaries, or both. Twelve additional states have legalized limited medical use of marijuana.
Many are optimistic that the October 23 public meeting is an early step towards Kansas joining the majority of the country in establishing a medical marijuana program.  The agenda for the meeting, along with directions for submitting comments can be found at: http://www.kslegislature.org/li/b2019_20/committees/ctte_spc_2019_fed_and_state_affairs_1/documents/agenda/weeklyinterim/20191023.pdf
About Kennyhertz Perry's Medical Marijuana Practice Group
Kennyhertz Perry advises clients on a wide range of medical marijuana compliance and regulatory matters. Kennyhertz Perry partner Braden Perry spent time as a Senior Trial Attorney with the Commodity Futures Trading Commission and is well equipped to assist with the banking and other financial issues related to the medical marijuana industry.
Kennyhertz Perry partner John Kennyhertz is former in-house counsel at a private equity firm, and has structured transactions for very small and very large clients alike. He has substantial experience in highly-regulated industries such as online lending, and industries with rapidly-evolving regulations, such as cryptocurrency. He provides medical marijuana operational and compliance counseling, and offers advice on appropriate modifications of transaction structure and documentation.
Kennyhertz Perry attorney Ben Tompkins is a former federal prosecutor in Los Angeles as well as a former Trial Attorney for the U.S. Department of Justice Tax Division. He is well equipped to provide advice regarding the rapidly-evolving tax landscape in the medical marijuana industry.
Kennyhertz Perry attorney Arthur Chaykin is a former law school professor and head of litigation at Sprint. He is an expert on intellectual property law, and devises creative solutions to protect client's IP in the medical marijuana industry, even when certain federal protections are unavailable.
Kennyhertz Perry attorney Jeff Donoho is an expert in small business formation and government compliance. His knowledge of the labyrinthine medical marijuana application process helps him provide detailed guidance to clients.
Kennyhertz Perry attorney Mit Winter is a former partner at an AmLaw 100 law firm. An expert litigator, his skill in anticipating issues before they become serious problems is valuable to all clients, and particularly those in the medical marijuana industry. In addition, his skill as a writer makes him a valuable asset to our application writing team.
Kennyhertz Perry attorney Jon Dedon previously worked in the appellate litigation division of an AmLaw 100 law firm. Jon has worked extensively on marijuana and hemp related regulatory compliance for numerous financial institutions and payment processors. His contacts with executives in marijuana businesses in Washington, California, Michigan, New York, Illinois, Ohio, Oklahoma and California, as well as internationally in Germany, Canada, Colombia, and Australia prove valuable when advising clients regarding medical marijuana in Missouri.
Clients also benefit from Kennyhertz Perry's experience in related areas of law, such as litigation, banking, securities, tax, intellectual property, employment, insurance, and its regular practice before the Missouri administrative agencies and courts. Medical marijuana clients choose Kennyhertz Perry because the firm's lawyers tailor their advice to the unique issues presented by each matter they handle.
To learn more about Kennyhertz Perry, LLC, please visit kennyhertzperry.com.
*The choice of a lawyer is an important decision and should not be based solely upon advertisements