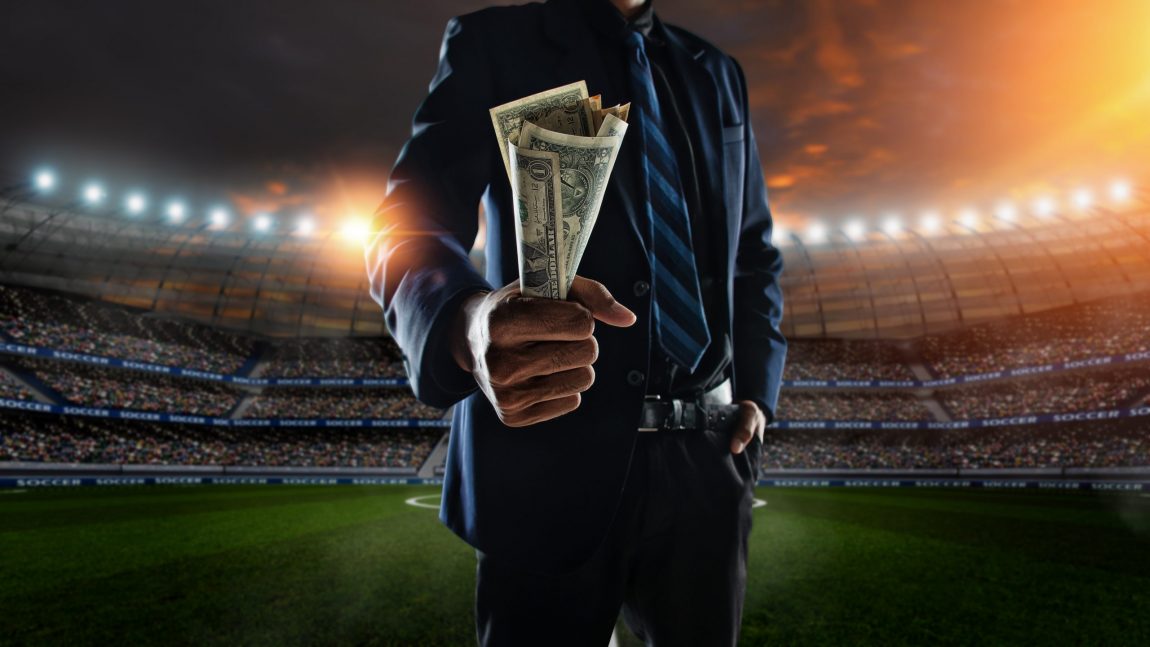 Kansas Passes Sports Betting Bill; Missouri Also Likely to Pass Its Own Sports Betting Bill
Last week, Kansas legislators passed a bill (SB 84) that would allow legalized sports betting in Kansas. The bill will now head to the governor's desk where it is expected she will sign the bill into law.
The bill allows each of Kansas' four licensed casinos to offer sports gambling at the casinos. In addition, each casino can partner with up to three online sports betting platforms (Draftkings, etc.) to offer mobile betting skins, and up to 50 businesses (such as restaurants, bars, and gas stations) to offer in-person betting at those businesses. Finally, the Kansas Speedway and Sporting Kansas City would be able to enter into deals with a casino that would allow sports betting to take place at both of those venues.
Kansas will take a flat 10% cut of all bets made, regardless of whether the bets are made online or in person.
Across the state line, it is looking like Missouri will also pass its sports gambling bill this legislative session. Although it looked as if Missouri would not get its bill passed this year, progress has been made and a compromise bill is now expected to pass. Under the Missouri bill that is likely to pass, the state would allow 39 sportsbooks, with each state casino able to offer three online and mobile betting skins. Each of Missouri's professional sports teams would also be able to offer one mobile skin.
About Kennyhertz Perry's Sports Gambling Practice Group
Kennyhertz Perry advises clients on a wide range of sports gambling compliance and regulatory matters. Kennyhertz Perry attorney Mit Winter is a former partner at an AmLaw 100 law firm. Mit is a specialist in sports law, having previously represented large college athletic conferences and major universities on a variety of matters. In addition, Mit advises clients on regulatory and compliance issues in a number of highly regulated industries, such as banking or medical marijuana.
Kennyhertz Perry partner Braden Perry spent time as a Senior Trial Attorney with the Commodity Futures Trading Commission and is well equipped to assist with the banking, AML compliance, and other financial and regulatory issues related to the sports gambling industry.
Kennyhertz Perry partner John Kennyhertz is former in-house counsel at a private equity firm, and has structured transactions for very small and very large clients alike. He has substantial experience in highly-regulated industries such as online lending, and industries with rapidly-evolving regulations, such as cryptocurrency. He provides sports gambling operational and compliance counseling, and offers advice on appropriate modifications of transaction structure and documentation.
Kennyhertz Perry attorney Ben Tompkins is a former federal prosecutor in Los Angeles as well as a former Trial Attorney for the U.S. Department of Justice Tax Division. He is well equipped to provide advice regarding the fast-changing tax landscape in the sports gambling industry.
Kennyhertz Perry attorney Arthur Chaykin is a former law school professor and head of litigation at Sprint. He is an expert on intellectual property law, and devises creative solutions to protect client's IP in the sports gambling industry.
Kennyhertz Perry attorney Jeff Donoho is an expert in small business formation and government compliance. He has substantial experience advising clients on regulatory and compliance matters in other highly regulated industries, like medical marijuana.
Kennyhertz Perry attorney Jon Dedon previously worked in the appellate litigation division of an AmLaw 100 law firm. Jon has worked extensively on marijuana and hemp related regulatory compliance, including for numerous financial institutions and payment processors. This experience navigating fast-developing regulatory landscapes proves valuable to clients as Kansas and Missouri move to legalize sports gambling.
Clients also benefit from Kennyhertz Perry's experience in related areas of law, such as litigation, banking, securities, tax, intellectual property, employment, insurance, and its regular practice before the Missouri administrative agencies and courts. Sports gambling clients choose Kennyhertz Perry because the firm's lawyers tailor their advice to the unique issues presented by each matter they handle.
To learn more about Kennyhertz Perry, LLC, please visit kennyhertzperry.com.
*The choice of a lawyer is an important decision and should not be based solely upon advertisements.