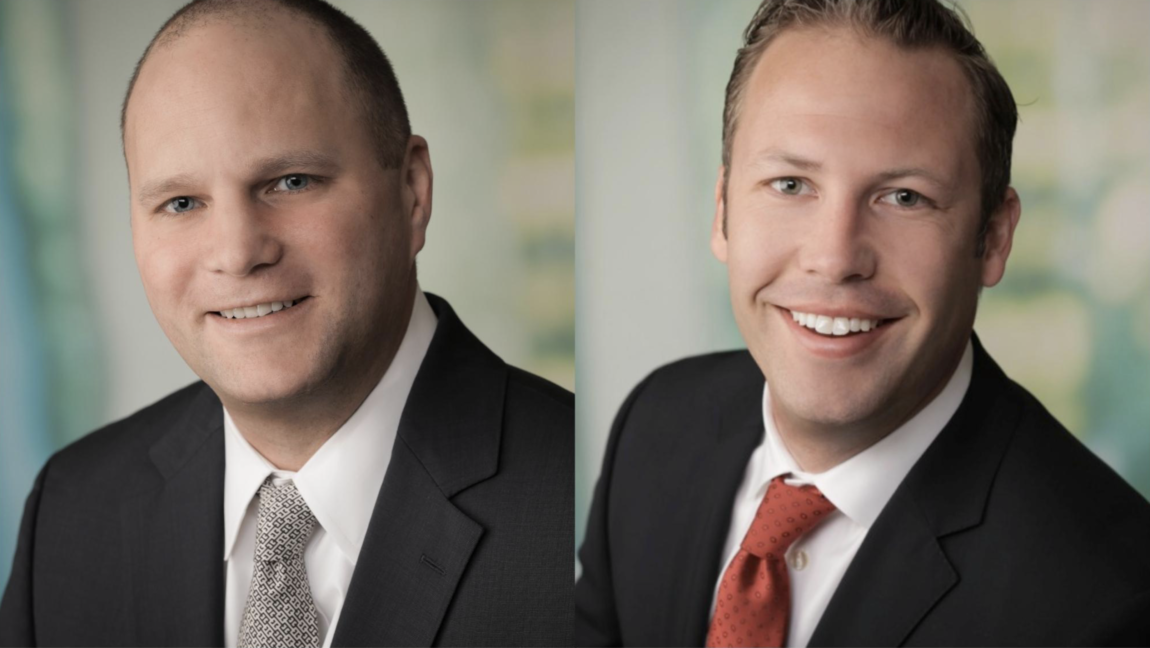 Kennyhertz Perry Featured in Missouri Lawyers Weekly Milestone Publication
Kennyhertz Perry was featured in Missouri Lawyers Weekly Milestone Publication for hitting its 10-year anniversary in April of this year. Founded in 2013, John Kennyhertz and Braden Perry intended to start an innovative law firm that provided a unique mix of top law firm quality expertise, practical experience, and pragmatic business solutions. The firm once occupied a small office in Prairie Village with only a few clients. Since then, it has expanded to almost 10,000 square feet of space in both Kansas and Missouri and is headquartered in the historic Barney Karbank Building.
Since its beginning, the firm has grown to a carefully cultivated team of 12 attorneys, with 2 more joining this month. The team also consists of multiple support personnel, including Firm Manager Kelly Bieri, paralegal and Billing Manager Larissa Butler, and Client Coordinator Chloe Burkhead. From office expansion, a growing team and client base, the firm has added expertise in a variety of new practice areas. Outside of traditional business and litigation, the firm has practice areas in mergers and acquisitions, commodities and derivatives, tax law, sports law, NCAA compliance, restaurant, bar and liquor licensing, real estate, intellectual property, and trademark law.
To view this publication in full: https://molawyersmedia.com/2023/09/13/2023-milestones/ 
About Kennyhertz Perry, LLC
Kennyhertz Perry, LLC is a business and litigation law firm representing clients in highly regulated industries. The firm was founded by two veteran Kansas City attorneys, John Kennyhertz and Braden Perry. To learn more about the firm, visit kennyhertzperry.com.
*The choice of a lawyer is an important decision and should not be based solely upon advertisements.