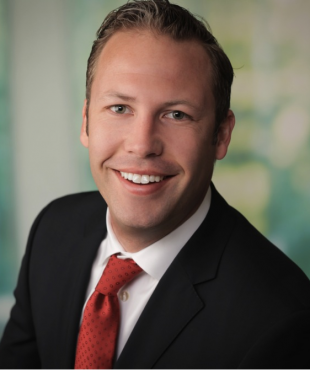 John Kennyhertz
Partner / Attorney
Kansas City
john@kennyhertzperry.com
Phone: 816-527-9447
A Kansas City native, attorney John Kennyhertz previously worked for a Kansas City based private equity firm, where he served as General Counsel, to open his own law practice with partner Braden Perry.  In his capacity as General Counsel, Mr. Kennyhertz was responsible for the oversight and management of the private equity firm's non-real estate legal matters, as well as the risk management and compliance for each entity comprising the firm's portfolio.  Prior to this role, Mr. Kennyhertz spent 2011 advising various private equity firms on initiatives relating to financial services from his west coast office in Newport Beach, California.
John Kennyhertz can be reached via email and LinkedIn.
Download John's vcard.
Read More
A career attorney with expertise in contract law, transaction law, financial services and corporate litigation, Mr. Kennyhertz began his career at Wallace, Saunders, Austin, Brown and Enochs, working on complex litigation, insurance defense, employment law and workers' compensation.  He then spent several years at the MacFarlane Group – a holding company with various corporate holdings and investments in multiple industries.  Mr. Kennyhertz has extensive experience in the areas of domestic and international e-commerce; debt collection; consumer data privacy; ACH and payment systems; domestic and international online and storefront lending; MSB licensing; online lead generation; and in Native American business transactions, tribal law, tribal corporate structure, and tribal regulatory law.  Mr. Kennyhertz advises clients on federal statutes and regulations, including Fair Debt Collections Practices Act (FDCPA), Gramm-Leach-Bliley Act ("GBL"), Federal Trade Commission ("FTC") and Consumer Financial Protection Bureau ("CFPB") compliance issues.  He provides a unique blend of legal, technical and practical business advice.
Education
Mr. Kennyhertz is a graduate of Washburn University School of Law (J.D. 2005) and The University of Kansas (B.S., business administration, 2001). During his time in law school, Mr. Kennyhertz was a member of the Washburn University School of Law Trial Team and a Student Instructor for Contracts I and II.  Mr. Kennyhertz is admitted to practice law in Kansas and Missouri.