Mit Winter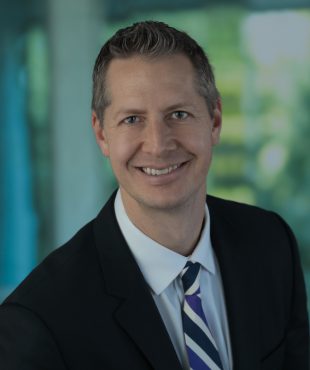 Mit Winter
Attorney

1501 Westport Road, Ste 101
Kansas City, MO 64111
mit@kennyhertzperry.com
Phone: 816-527-9442‬
Mit Winter focuses his practice on helping businesses of all types and sizes navigate complex challenges, with considerable experience assisting companies in general commercial litigation and business disputes, class action litigation, intellectual property matters, and a broad array of collegiate sports matters.
Download Mit's vcard.
Read More
Prior to joining Kennyhertz Perry, Mit worked for two different Am Law 100 firms in San Francisco and Kansas City, most recently as a shareholder in the commercial litigation group at Polsinelli.  In that capacity, he represented a wide variety of clients in class action, intellectual property, and general business litigation matters and was identified by Missouri & Kansas Super Lawyers as a Rising Star in Business Litigation in 2014, 2015, 2016, 2017, and 2018. Before moving to Kansas City and joining Polsinelli, Mit worked for Bingham McCutchen LLP where he represented clients such as Stanford University and Intel in class action and intellectual property litigation matters.
In addition to his commercial litigation practice, Mit has unique and broad experience assisting collegiate sports clients with their legal needs. At Polsinelli, Mit represented the Big 12 and Conference USA in numerous litigation matters and other matters arising from the governance of their respective members' college sports programs.  These matters included, among others, high profile challenges to the NCAA's limit on the value of an athletic scholarship (O'Bannon v. NCAA, Alston v. NCAA), conference realignment matters, matters relating to conference broadcast agreements, assisting with objections to open records requests, Title IX issues, and concussion matters.  At Bingham, Mit represented the NCAA in White v. NCAA and In re NCAA I-A Walk-on Football Players Litigation, challenges to NCAA rules on the value and number of athletic scholarships. As a result of this experience, Mit has dealt with many of the legal challenges that conferences and their member schools are faced with in administering and sponsoring high profile collegiate sports programs.  In combination with his background as a Division I college basketball players, Mit is uniquely suited to assist collegiate sports clients with their legal issues.
Education
Mit graduated from William & Mary in 2001, where he was a four- year basketball letterwinner, a  Colonial Athletic Association Scholar Athlete, and a recipient of a William & Mary President's Award for Leadership, Sportsmanship, and Citizenship his senior year.  In 2005, he graduated from the University of San Francisco School of Law, where he was a member of the USF Law Review.  Mit is admitted to practice law in Missouri, California, and Iowa.
Articles, Webinars & Interviews