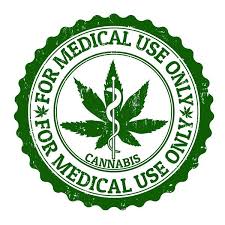 Medical Marijuana Approved in Missouri
On November 6, 2018, the citizens of Missouri approved Amendment 2, legalizing medical marijuana. Missourians who wish to open medical marijuana dispensary facilities, cultivation facilities, testing facilities, marijuana-infused product manufacturing facilities, or those who wish to apply for an ID card allowing medical marijuana use, may apply to begin on (or before) July 4, 2019. The Amendment directs the Department of Health and Senior Services to issue rules, forms and instructions for those applications by June 4, 2019.
Although it is difficult to predict the precise content of those forms, the Amendment provides some guidance as to the relevant factors. The Department is allowed, but not required, to establish a numerical scoring system to evaluate competing license applicants. The relevant factors may include:
the "character, veracity, background, qualifications, and relevant experience of the principal officers and managers;
the business plan proposed by the applicant, which in the case of cultivation facilities and dispensaries "shall include" the ability to maintain an adequate supply of marijuana, plans to ensure safety and security of medical marijuana patients and the community in general, procedures to be used to prevent diversion of marijuana, and any plan for making marijuana available to low-income qualifying patients;
site security;
experience in a legal cannabis market;
in the case of medical marijuana testing facilities, the company personnel's experience "with testing marijuana, food or drugs for toxins and/or potency" as well as health-care industry experience;
potential positive economic impact on the community;
in the case of medical marijuana cultivation facilities, "capacity or experience with agriculture, horticulture, or health care";
in the case of medical marijuana dispensary facilities, "capacity or experience with health care, the suitability of the proposed location, and its accessibility for patients";
in the case of marijuana-infused product manufacturing facilities, "capacity or experience with food or beverage manufacturing"; and
"maintaining competitiveness in the marijuana for medical use marketplace."
In addition, the owners, officers, managers, contractors, employees, and other support staff of licensees will have to submit their fingerprints for the purposes of a criminal background check.
The amendment also sets forth the application fees for various licenses:
The fee for a cultivation license application is $10,000, and if approved each cultivation facility will have to pay a $25,000 annual license fee.
The application fee for a dispensary license is $6,000, and the annual fee for a dispensary license is $10,000.
The application fee for a marijuana products manufacturing license is $6,000, and the annual fee for a manufacturing license is $10,000.
In addition, the Amendment also sets forth the minimum number of licenses that will be granted:
There must be at least 24 dispensary licenses granted in each of the 8 congressional districts in Missouri;
There must be at least one cultivation license granted for each 100,000 inhabitants of Missouri as of the last census (Missouri's population as of the 2010 census was 5,988,927, meaning there must be at least 59 cultivation licenses granted);
There must be at least one marijuana products manufacturing license granted per 70,000 inhabitants or 85 state-wide;
There must be at least two marijuana testing facilities in the state (testing facilities cannot be owned or managed by a person or entity that owns or manages a dispensary, cultivation, or marijuana manufacturing facility).
Although the Amendment directs the Department to issue more licenses if necessary to allow sufficient patient access to marijuana, we anticipate that the application process will be intensely competitive.
In addition, because marijuana remains illegal federally, it may be difficult for marijuana companies to gain access to banking services. The landscape in this area is evolving rapidly, and Kennyhertz Perry remains at the forefront, advising both banks and medical marijuana businesses on compliance issues.
About Kennyhertz Perry's Medical Marijuana Practice Group
Kennyhertz Perry advises clients on a wide range of medical marijuana business formation, compliance, and regulatory matters.  Kennyhertz Perry has broad experience assisting clients with business formation and compliance in highly-regulated industries. Kennyhertz Perry partner Braden Perry spent time as a Senior Trial Attorney with the Commodity Futures Trading Commission and is well equipped to assist with the banking and other financial issues related to the medical marijuana industry.
Kennyhertz Perry partner John Kennyhertz is former in-house counsel at a private equity firm and has structured transactions for very small and very large clients alike. He has substantial experience in highly-regulated industries such as online lending, and industries with rapidly-evolving regulations, such as cryptocurrency. He provides medical marijuana operational and compliance counseling and offers advice on appropriate modifications of transaction structure and documentation.
Kennyhertz Perry attorney Jon Dedon previously worked in the complex litigation division of an AmLaw 100 law firm. Currently, he advises clients on medical marijuana regulatory and corporate structural matters. His contacts with executives in marijuana businesses in Washington and California prove valuable when advising clients regarding medical marijuana in Missouri.
Clients also benefit from Kennyhertz Perry's experience in related areas of law, such as litigation, banking, securities, insurance, and its regular practice before the Missouri administrative agencies and courts. Medical marijuana clients choose Kennyhertz Perry because the firm's lawyers tailor their advice to the unique issues presented by each matter they handle.
To learn more about Kennyhertz Perry, LLC, please visit kennyhertzperry.com.
*The choice of a lawyer is an important decision and should not be based solely upon advertisements.