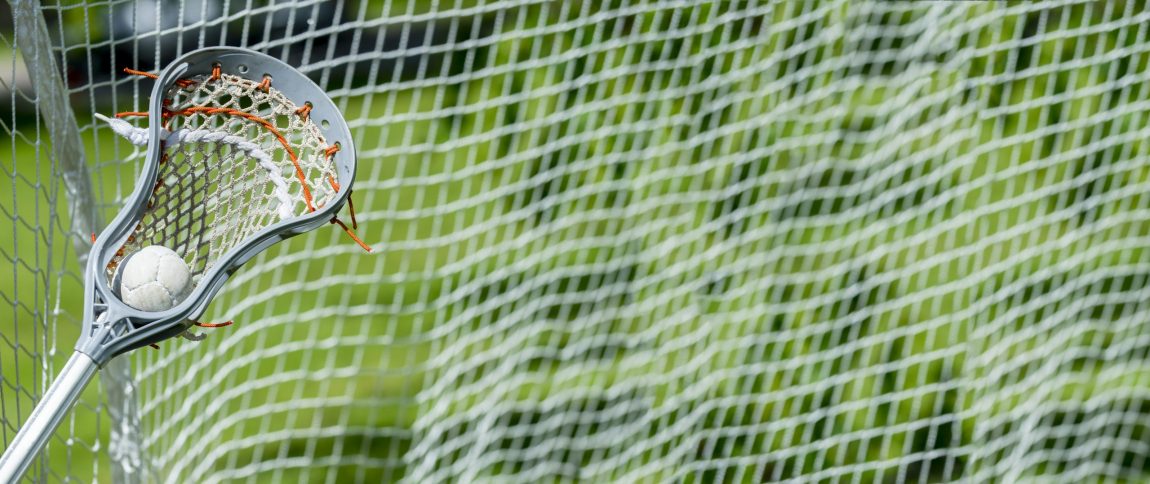 Mit Winter Featured in NIL Q&A Discussing NIL Deal Signed by High School Lacrosse Star
College athletes are not the only non-professional athletes signing NIL these days.  High school athletes in five states (California, New York, Nebraska, New Jersey, and Alaska) can now also sign NIL deals. Taking advantage of this opportunity, Joey Spallina, the number one ranked high school lacrosse player in the nation and a Syracuse lacrosse commit recently signed an NIL deal with Gait lacrosse.  What makes the deal even more novel is that the brother of the owner and founder of Gait lacrosse is Syracuse's head men's lacrosse coach.
Kennyhertz Perry attorney Mit Winter participated in a Q&A with Chris Carlson of the Syracuse Post-Standard to discuss the Spallina/Gait deal, the NCAA's current NIL bylaws, state NIL laws, school NIL policies, and the NIL world in general.
Concerning the Spallina/Gait deal, Mit said:
"I would say it's groundbreaking," Winter said. "I think you're going to see more of these deals, whether it's Nike or Adidas or other sports companies. They're going to sign more top high school players because most of them have huge social media followings, and their followers are the ones you want to get in front of."
Winter suggested manufacturers, especially shoe companies, could use NIL deals the same way they have used affiliations with AAU basketball teams for decades, hoping that building early loyalty with players will influence college decisions and grease the tracks for future endorsement deals.
The entire article and Q&A can be accessed at the following link: https://www.syracuse.com/orangelacrosse/2022/01/nil-experts-grapple-with-gait-lacrosses-deal-with-joey-spallina-from-brilliant-to-irresponsible.html 
More About Kennyhertz Perry's Collegiate Sports Practice Group
The need for an attorney experienced in collegiate athletics has never been higher.  From assistance with compliance, eligibility, scholarship, and transfer issues, to advice and representation relating to the newly emerging name, image, and likeness laws and legislation, universities, conferences, coaches, and college athletes often need an attorney to advocate on their behalf and to assist and advise on these types of issues.
The team at Kennyhertz Perry is uniquely suited to guide universities and college athletes through all of these types of issues with respect to the multitude of rules and laws set forth by the National Collegiate Athletic Association (NCAA), National Junior College Athletic Association (NJCAA), National Association of Intercollegiate Athletics (NAIA), and the National Federation of High School Athletic Associations (NFHSAA).
The attorneys at Kennyhertz Perry all have years of experience advocating for clients in high stakes matters and advising them on related issues.  In addition, and most importantly, attorney Mit Winter is a former Division I scholarship basketball player with extensive experience working on collegiate athletics legal matters.  Mit has first-hand experience in understanding the pressures and demands faced by college athletes both on and off the field, and has represented a number of sports-related clients in his practice, including the Big 12 Conference, Conference USA, and the NCAA.
Mit is widely regarded as an expert in collegiate sports law and frequently writes on these legal issues.  He is also the founder and chairman of the Kansas City Metropolitan Bar Association's Sports and Entertainment Law Committee and serves as a Regional Captain in the states of Kansas and Missouri for the Sports Lawyers Association's ("SLA") Outreach Committee.
Kennyhertz Perry's college sports practice provides representation to those who are seeking an attorney with expertise to advise them on the myriad legal and compliance concerns prevalent in college athletics today.  To learn more about the firm, visit kennyhertzperry.com.
*The choice of a lawyer is an important decision and should not be based solely upon advertisements.