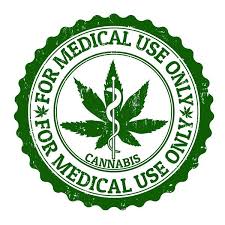 Must Employers Allow Use of Medical Marijuana by Employed Missouri Residents?
Under the current schedule presented by Missouri lawmakers, the first legal use of medical marijuana by Missouri residents could occur as soon as the end of 2019. While constitutional, criminal, and medical issues appear at the forefront of this legal revolution, employers in Missouri and neighboring states may be primarily concerned with how this legal revolution will affect their rights to prohibit, regulate, and discipline unsafe or undesired behavior by employees using legal medical marijuana.
For employers of Missouri residents, it is important to note that the Missouri medical marijuana amendment explicitly states that the amendment does not permit employees to bring lawsuits for wrongful discharge or discrimination based on: (i) the employer's prohibition against employees being under the influence of marijuana at work, or (ii) the employer's discipline (including termination) of employees for working or attempting to work under the influence of marijuana.
While the foregoing provision of the Missouri medical marijuana amendment may appear clear at first blush, a more careful consideration of this provision and the national legal landscape on medical marijuana presents latent dilemmas for employers.
First, the term "under the influence" is not defined by the Missouri medical marijuana amendment, and no other legal authority has been issued by Missouri lawmakers regarding what "under the influence" could mean for those employers seeking the protection from lawsuits granted by this provision. Second, it remains to be seen how Missouri courts will interpret and weigh this particular provision in contrast to the new constitutional rights imbued on Missouri residents; other state courts that have interpreted similar provisions and issues related to employers and legal medical marijuana use by employees provide non-definitive guidance to employers of Missouri residents. Lastly, employers should be mindful as to how legal medical marijuana and the underlying disabilities associated with users of legal medical marijuana will affect employer obligations under the ADA and other regulations related to employee disabilities, reasonable accommodations, and medical leave.
Given that the first anticipated legal use of medical marijuana by Missouri residents could come near the end of 2019, the time to shore up employer manuals and employment policies on illegal and legal drug use is now. If you are an employer in Missouri or if you employ residents from Missouri, you should consider a consultation with the attorneys at Kennyhertz Perry regarding the best practices for complying with applicable law and maintaining proper control over unsafe or undesired behavior at the workplace.
About Kennyhertz Perry's Medical Marijuana Practice Group
Kennyhertz Perry advises clients on a wide range of medical marijuana business formation, compliance, and regulatory matters.  Kennyhertz Perry has broad experience assisting clients with business formation and compliance in highly-regulated industries. Kennyhertz Perry partner Braden Perry spent time as a Senior Trial Attorney with the Commodity Futures Trading Commission and is well equipped to assist with the banking and other financial issues related to the medical marijuana industry.
Kennyhertz Perry partner John Kennyhertz is former in-house counsel at a private equity firm, and has structured transactions for very small and very large clients alike. He has substantial experience in highly-regulated industries such as online lending, and industries with rapidly-evolving regulations, such as cryptocurrency. He provides medical marijuana operational and compliance counseling, and offers advice on appropriate modifications of transaction structure and documentation.
Kennyhertz Perry attorney Jon Dedon previously worked in the complex litigation division of an AmLaw 100 law firm. Currently, he advises clients on medical marijuana regulatory and corporate structural matters. His contacts with executives in marijuana businesses in Washington and California prove valuable when advising clients regarding medical marijuana in Missouri.
Clients also benefit from Kennyhertz Perry's experience in related areas of law, such as litigation, banking, securities, insurance, and its regular practice before the Missouri administrative agencies and courts. Medical marijuana clients choose Kennyhertz Perry because the firm's lawyers tailor their advice to the unique issues presented by each matter they handle.
To learn more about Kennyhertz Perry, LLC, please visit kennyhertzperry.com.
*The choice of a lawyer is an important decision and should not be based solely upon advertisements.