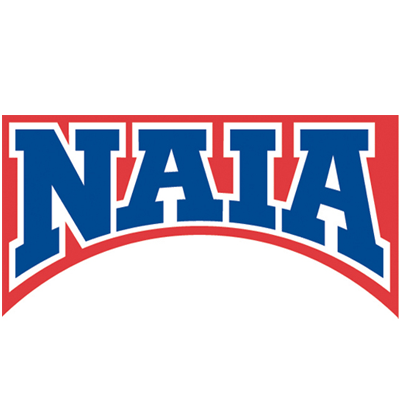 NAIA Proposes Amendments to its Bylaws That Will Allow College Athletes to Be Paid for Endorsing Products and Making Appearances
While the NCAA moves slowly toward proposing bylaws that would allow college athletes to be compensated for the use of their names, images, and likenesses ("NILs"), another major college athletics governing body, the NAIA, has already released a proposal of its own.  And not only has the NAIA moved faster than the NCAA, its proposal is likely less restrictive than what the NCAA will ultimately propose.
The proposed amendments to the NAIA's bylaws were released March 2, 2020 and will be voted on by NAIA members on April 1, 2020.  The amendments are similar in many ways to the California law and the bills currently pending in 33 states that would allow college athletes to be paid for the use of their NILs.  Most importantly, the NAIA's proposed amendments would allow NAIA athletes to be paid for the use of their names, images, and likenesses with almost no restrictions.
As amended, bylaw article VII, section B would now allow NAIA athletes to (1) be compensated for "participating in radio or television programs for the purpose of promoting an amateur athletic event"; and (2) receive compensation for the use of the athlete's "name, image or likeness to promote any commercial product or enterprise, or public or media appearance."  The same bylaw already allowed NAIA athletes to be compensated for the "supervision of physical education, playground or recreational activities."
In addition, the NAIA's amendments would remove restrictions on using an athlete's name, image, and likeness in connection with references to the athlete's participation in collegiate athletics or references to his or her school.  As a result, if the amendments pass, an NAIA athlete would be able to be paid for an appearance in a commercial  that identifies the athlete as a member of his or her institution's athletics teams, while wearing his or her team uniform.
The only restriction in the NAIA's proposal is that athletes receiving compensation for the use of their NILs must report the agreement to their institution's athletics director "when such promotion includes reference to his or her status as a student-athlete or institution."
Further, as with the California law and the pending state laws, the NAIA's amendments will allow an NAIA college athlete to hire an attorney or agent to assist with negotiating contracts for NIL agreements.
As mentioned above, the NAIA's NIL proposal is much less restrictive than what the NCAA's NIL proposal is expected to be.  For example, it's expected that any NCAA proposal will contain limits on which third parties can make NIL payments to athletes, what those payments can be made for, and on the amount of the payments.  It will be interesting to see if the NAIA's release of its proposal affects what the NCAA ultimately proposes and possibly enacts.  Either way, the NAIA's proposal is a bold move that will almost certainly be discussed among the NCAA and its members in considering its own proposal.
More About Kennyhertz Perry's Collegiate Sports Practice Group
The need for an attorney experienced in collegiate athletics has never been higher.  From assistance with compliance, eligibility, scholarship, and transfer issues, to advice and representation relating to the newly emerging name, image, and likeness laws and legislation, universities and college athletes often need an attorney to advocate on their behalf and to assist and advise on these types of issues.
The team at Kennyhertz Perry is uniquely suited to guide universities and college athletes through all of these types of issues with respect to the multitude of rules and laws set forth by the National Collegiate Athletic Association (NCAA), National Junior College Athletic Association (NJCAA), National Association of Intercollegiate Athletics (NAIA), and the National Federation of High School Athletic Associations (NFHSAA).
The attorneys at Kennyhertz Perry all have years of experience advocating for clients in high stakes matters and advising them on related issues.  In addition, and most importantly, attorney Mit Winter is a former Division I scholarship basketball player with extensive experience working on collegiate athletics legal matters.  Mit has first-hand experience in understanding the pressures and demands faced by college athletes both on and off the field, and has represented a number of sports-related clients in his practice, including the Big 12 Conference, Conference USA, the NCAA, and the NFL.
Mit is widely regarded as an expert in collegiate sports law and frequently writes on these legal issues.  He is also the founder and chairman of the Kansas City Metropolitan Bar Association's Sports and Entertainment Law Committee and serves as a Regional Captain in the states of Kansas and Missouri for the Sports Lawyers Association's ("SLA") Outreach Committee.
Kennyhertz Perry's college sports practice provides representation to those who are seeking an attorney with expertise to advise them on the myriad legal concerns prevalent in college athletics today.  To learn more about the firm, visit kennyhertzperry.com.
*The choice of a lawyer is an important decision and should not be based solely upon advertisements.