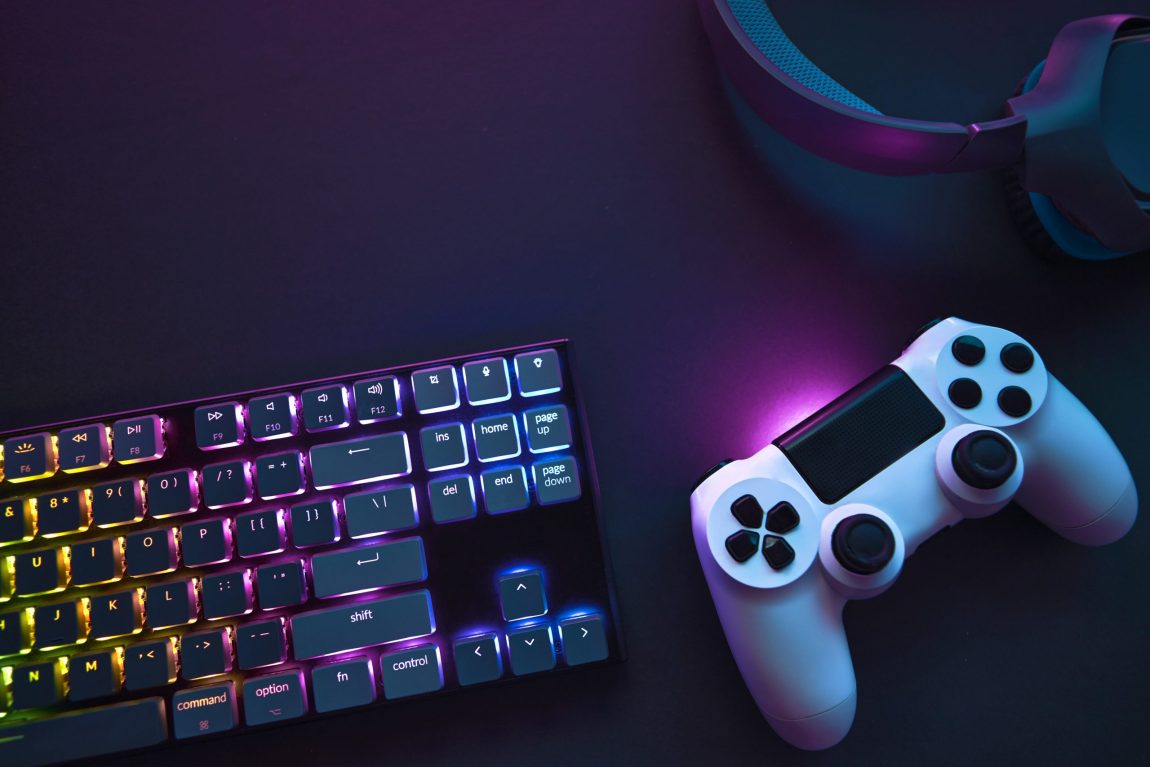 National Association of Collegiate Esports Introduces Intent to Compete Form for Collegiate Esports Athletes
Collegiate esports are booming. When the National Association of Collegiate Esports (NACE), the institutional association of varsity esports programs for U.S. colleges and universities, was formed in July of 2016 only seven schools had varsity esports programs. Three and a half years later, NACE now has over 170 member schools. And those schools have awarded $16 million in esports scholarships and aid to their over 5,000 students competing as esports athletes.
With the rise in popularity of collegiate esports and the growing number of varsity programs, NACE was created to establish the rules and standards that govern the conduct of varsity collegiate esports. Like the NCAA and the NAIA, NACE is a membership driven institution and its rules are established through its member schools. NACE's bylaws govern topics such as eligibility, competition, financial aid, and recruitment.
NACE's bylaws are generally much less expansive than NCAA and NAIA rules for other college athletes. For example, NACE members are free to recruit prospective members of their esports teams with no limitations on the basis of the prospective student's age, type of contact, or frequency of contact. Esports athletes at NACE member schools are generally free to transfer to another school and compete for that school's esports team upon the conclusion of an academic year. In addition, esports athletes are free to profit off of their name, image, and likeness and to keep prize money they win in professional esports competitions. The NCAA has numerous rules that govern how and when its member schools can contact recruits, when transfers are eligible to compete at another school, and currently prohibits athletes from being paid for the use of their name, image, and likeness.
However, a new NACE rule has created a process that is very similar to what college athletes in other sports go through when they decide to attend a school and play for a varsity sports team. As of August 1, 2020, all students who will compete for an esports team at a NACE member school must sign an Intent to Compete (ITC). Prospective students, such as current high school students, cannot sign an ITC for the 2020-21 academic year until February 1, 2020. Much like the NCAA's National Letter of Intent, the ITC ties the athlete to the school for one academic year (with a few exceptions) and outlines the amount of financial aid the athlete will receive from the school. The ITC also requires other schools to cease recruiting the athlete and for the athlete to notify recruiters that they have signed the ITC. Per the ITC, failure to do so can result in the athlete losing between one match of play or up to an entire season of play.
NACE just released the ITC form on December 17, 2019 and is currently soliciting feedback from its member schools on its content. As a result, it's possible the ITC will undergo some changes prior to going live on February 1, 2020. Regardless, the ITC form will formalize the process of collegiate esports players committing to playing for a school's esports team.
More About Kennyhertz Perry's Collegiate Sports Practice Group
The stakes in collegiate sports, both on and off the field, have never been higher.  In addition, the number of legal issues arising from the sponsorship and governance of collegiate sports teams is growing at a rapid pace.  These two factors make it imperative that universities, conferences, and governing bodies have experienced outside counsel that not only understand the legal and compliance issues present in today's college sports environment and the unique characteristics of collegiate sports, but also have experience in resolving high-stakes disputes.
Kennyhertz Perry's collegiate sports attorneys are ideally suited for this role.  They have represented universities, conferences, and governing bodies in a wide variety of high-profile litigation and transactional matters.  These matters have included, among others, challenges to the legality of NCAA bylaws, assistance with conference realignment matters, negotiation and litigation relating to conference broadcast agreements, resolution of intellectual property issues, drafting and negotiating sponsorship contracts and license agreements, assisting with objections to open records requests, Title IX analysis, and concussion litigation.  The firm's lawyers also have experience working as government attorneys and as compliance officers for highly regulated industries.  As a result of this experience, Kennyhertz Perry's college sports lawyers have a rare combination of extensive experience working on collegiate sports law matters and the investigatory, compliance, and advocacy skills that are currently necessary for the successful representation of the organizations involved in college sports today.
Further distinguishing Kennyhertz Perry's college sports attorneys from other outside counsel, is the presence of an attorney who is a former Division I basketball player.  Mit Winter played basketball at The College of William & Mary and has represented organizations such as the NCAA, the Big 12 Conference, Conference USA, and universities in collegiate sports law matters.  Mit is regarded as an expert in collegiate sports law and frequently writes on legal issues that apply to college sports.
To learn more about Kennyhertz Perry, LLC, please visit kennyhertzperry.com.
*The choice of a lawyer is an important decision and should not be based solely upon advertisements.