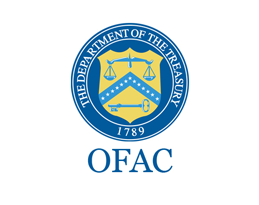 OFAC Outlines Guidance for Compliance Programs
On May 2, 2019, the US Treasury Department's Office of Foreign Assets Control ("OFAC") published A Framework for OFAC Compliance Commitments, which identifies five essential components of an effective Risk-Based Sanctions Compliance Program. While companies are not legally required to implement a program, a failure to follow these principles increases the risks of sanctions violations and more aggressive enforcement by OFAC if violations do occur.
The five components are:
Senior Management Commitment
Risk Assessments
Internal Controls
Testing and Auditing
Training
OFAC's Sanctions Guidelines place significant weight on the adequacy of a company's compliance programs when determing the extent of a civil monetary penalty. Companies can now avoid FCPA prosecution by instituting an effective, functioning compliance program. Routine OFAC due diligence is a critical component in maintaining a FCPA compliance program.
Experienced, and attuned to details, Kennyhertz Perry's investigations are unparalleled in quality, exceeding FCPA's standards. Partnering with Kennyhertz Perry will provide you with the transparency your company needs to stay compliant.
Kennyhertz Perry, LLC is a business and litigation law firm representing clients in highly regulated industries. The firm was founded by two veteran Kansas City attorneys, John Kennyhertz and Braden Perry. To learn more about the firm, visit kennyhertzperry.com.
*The choice of a lawyer is an important decision and should not be based solely upon advertisements.