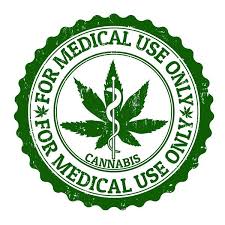 Providing Financial Services for Missouri Marijuana-Related Businesses: Navigating the Complex Landscape
Nearly two-thirds of America's states, including Missouri, have legalized marijuana for certain uses, but the federal government still classifies marijuana as a "Schedule 1" drug, on a par with heroin. This presents an interesting problem for financial institutions: technically, financial transactions involving marijuana-related businesses ("MRBs") would involve funds derived from illegal activity. Taking money from such businesses could cause banks run afoul of the Bank Secrecy Act's Anti-Money Laundering ("AML") rules. In addition, the Tenth Circuit has made clear that banks who service MRBs cannot seek "equitable" remedies in connection with that business because "a court won't use its equitable power to facilitate illegal conduct." And recently, the Federal Reserve of Kansas City has taken the position that it will not grant master accounts to institutions that serve "direct" MRBs, such as dispensaries. Due in part to these risks, our research indicates that roughly 95% of banks and credit unions do not provide banking services to MRBs.
However, this reluctance on the part of most banks means tremendous opportunity for financial institutions who are willing to implement the proper protocols to serve MRBs. A growing number of banks are doing so—the Financial Crimes Enforcement Network (FinCEN) reports that, as of March 2108, 411 banks and credit unions work with pot businesses—up from 318 in October 2016.
In creating and implementing programs to serve MRBs, banks are guided by two documents. The first is the Cole Memorandum, a 2014 memo by Deputy Attorney General James Cole, setting forth eight federal enforcement priorities with respect to marijuana in states where it is legal. Essentially, the Cole Memo served to give assurances to businesses in states where marijuana was at least partially legalized that the federal government would not interfere unless the intra-state marijuana activity undermined one of those eight priorities.
The second document is 2014 guidance from FinCEN clarifying how it expected to enforce the Bank Secrecy Act ("BSA") in light of marijuana-permissive state laws. This 2014 FinCEN memo tried to allay some of the concerns the financial industry had in fulfilling its BSA obligations so as not to become targets of law enforcement should should banks decide to offer services to MRBs, and called for financial institutions to perform risk assessments and conduct extensive customer due diligence in determining whether or not to offer services to marijuana businesses. The FinCEN memo also emphasized seven elements of due diligence it expected financial institutions to undertake, and gave detailed guidance regarding the filing of suspicious activity reports ("SARs") in connection with MRBs.
Even in light of these guiding documents, developing compliance protocols to serve MRBs is a complex undertaking. At Kennyhertz Perry, our team has studied the best practices of financial institutions in legal marijuana markets in order to develop and implement MRB protocols for our clients in Missouri and elsewhere.
About Kennyhertz Perry's Medical Marijuana Practice Group
Kennyhertz Perry advises clients on a wide range of medical marijuana business formation, compliance, and regulatory matters.  Kennyhertz Perry has broad experience assisting clients with business formation and compliance in highly-regulated industries. Kennyhertz Perry partner Braden Perry spent time as a Senior Trial Attorney with the Commodity Futures Trading Commission, and is well equipped to assist with the banking and other financial issues related to the medical marijuana industry. 
Kennyhertz Perry partner John Kennyhertz is former in-house counsel at a private equity firm, and has structured transactions for very small and very large clients alike. He has substantial experience in highly-regulated industries such as online lending, and industries with rapidly-evolving regulations, such as cryptocurrency. He provides medical marijuana operational and compliance counseling, and offers advice on appropriate modifications of transaction structure and documentation.
Kennyhertz Perry attorney Jon Dedon previously worked in the complex litigation division of an AmLaw 100 law firm. Currently, he advises clients on medical marijuana regulatory and corporate structural matters. His contacts with executives in marijuana businesses in Washington and California prove valuable when advising clients regarding medical marijuana in Missouri. 
Clients also benefit from Kennyhertz Perry's experience in related areas of law, such as litigation, banking, securities, insurance, and its regular practice before the Missouri administrative agencies and courts. Medical marijuana clients choose Kennyhertz Perry because the firm's lawyers tailor their advice to the unique issues presented by each matter they handle.
To learn more about Kennyhertz Perry, LLC, please visit kennyhertzperry.com.
*The choice of a lawyer is an important decision and should not be based solely upon advertisements.