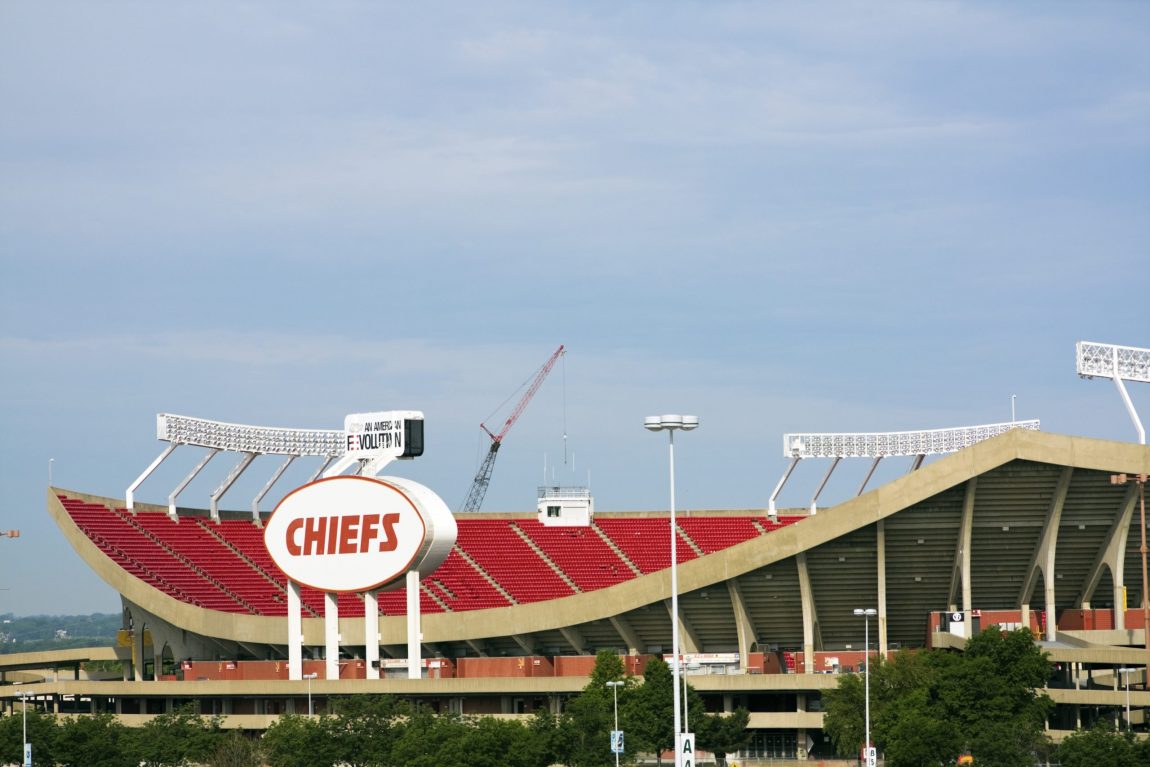 THE ENFORCERS STRIKES BACK
Kansas City is giddy about the success of its football team. Many artisans, designers, entrepreneurs, and other creative people are presenting a wide range of team, player, and "Big Game" merchandise for sale. However, as we expected, owners of various trademark and publicity rights are aggressively increasing their enforcement efforts. Regardless of one's intention to support the local team, anyone marketing or posting content for such goods should beware that the major sports organizations have powerful enforcement resources. Terms such as SUPER BOWL®, and KANSAS CITY CHIEFS® and many other similar marks (the "arrowhead symbol," the word, "Chiefs," the uniform configurations, the "NFL Shield," and many, many others are trademarks are owned and enforced by the National Football League or the Kansas City Chiefs (or one of their affiliates). That means it is unlawful for you to use these terms without a valid license and, also, you cannot use terms or symbols that are likely to be confused with these trademarks or trade dress. In addition, players have a right to publicity for their own likeness, and identity. You are inviting liability if you sell goods that identify a player without permission to do so from that player or his agent.
Whether you are a small or large producer, seller, or online e-tailer, the entities that enforce these rights do not share your giddiness. Under the Digital Millennia Copyright Act, anything you post online that "crosses the line" and infringes on trademarks, copyrights or other intellectual property rights may result in a take down of the infringing content and even a take-down of your whole account or website! In addition, the goods you have for sale can be confiscated and you might be subject to damages resulting from the goods sold.
There are some things you can do. For example, do not refer to the "Super Bowl®." That is a registered trademark of the National Football League. You can use terms like the "Big Game" or the "Championship Game." Avoid using trademark properties. Nothing can ruin your football season faster than a knock on the door from the trademark rights enforcers, a "cease and desist letter," or a take-down of your web-site and all of your social networking accounts.
Kennhertz Perry encourages you to enjoy this special time but urges you to "stay out of trouble!" We can help you stay on the right side of the line and understand your risks. If you have questions about content you are selling or about to post, give us a call and we can review it for you. If you receive an enforcement action – a take-down notice or a cease and desist letter – we can help you preserve your important online assets.
By Arthur Chaykin, Kennyhertz Perry, LLC
Arthur Chaykin is head of Kennyhertz Perry's Intellectual Property practice. He was formerly a Vice-President of Law at the Sprint Corporation where he served as, in succession, their chief litigator, the head of the business law department, and Vice President of the first legal department at Sprint supporting marketing and sales in all areas of Sprint's business: international, wireless, wireline, local and long-distance services. At Sprint, he also served as the head lawyer for Sprint Ethics and Compliance program. He has since served as General Counsel to a major manufacturer and distributor of automotive lifting equipment and automotive accessories and has represented numerous clients on trademark matters, copyright cases, trade secrets disputes, food safety regulatory issues, and consumer product safety issues. has over 35 years of legal experience handling trademark, patent, copyright, and trade secret litigation and arbitration.
To learn more about Kennyhertz Perry, LLC, please visit kennyhertzperry.com.
*The choice of a lawyer is an important decision and should not be based solely upon advertisements.