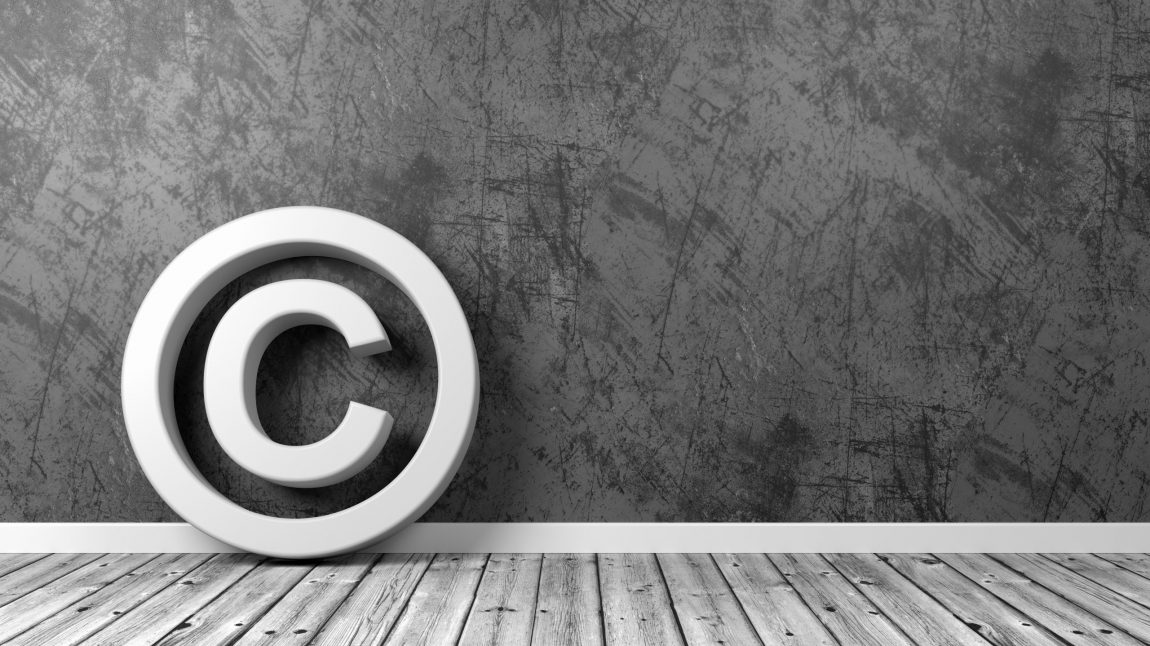 The New "Small Claims Court" for Copyright Claims under the CASE Act
In order to "promote the progress of science and useful arts," the U.S. Constitution (Art. 1; Sec. 8) gives Congress the authority to secure the exclusive rights to their creations and discoveries to authors, artists, and inventors. Although filing a copyright registration is not a "one-click" operation, depending on the complexity of the particular filing, and the number of individual elements of the filing, a simple copyright can be filed in about an hour or less and the government filing fee is only $65. Whether you are registering a photo, a painting, a choreography, film, a literary work, a script for a play, software code, a screenplay, an original film, or a musical score, arrangement, or performance, a registered copyright can be a very effective tool against copying or unauthorized use your creative work. The copyright act provides for a wide range of damages, including statutory damages, which can be collected without proof of lost profits as well as (in some cases) attorney's fees for the prevailing party. Furthermore, a registered copyright creates a presumption that the registered material is owned by the claimant, and that the material contains an element of creativity sufficient to qualify it as a registrable copyright. And under the Digital Millennium Copyright Act, a registered copyright provides a basis for "taking down" the unauthorized posting of infringing material on the internet.
The protections associated with copyright arguably cause copyright registration to be one of the best values in all of intellectual property. Although do not protect the underlying idea or concept described in the work, copyrights are extremely cost-effective weapon against infringements of creative expression.
It has often been said that "the internet is the world's largest copy machine."[1] When creative material is so easily copied, how can value in the work inure to its creator so it can be developed and maintained? No doubt, part of the answer in the future may stem from new technologies that automatically meter copying and deploy code to create a claim against the copier that is attached to a blockchain for that unique, "non-fungible" creation. However, copyright law is that creates that claim and copyright disputes that focus on ownership, fair use, and validity of the copyright will continue to grow in size and number. Between 2010 and 2019 copyright cases increased by 128% (US Courts' annual Federal Judicial Caseload Statistics) from less than 3,000 in 2010 to 6,334 in 2020. And most data indicates that the cost of the average copyright case is increasing. In fact, according to Copyright Infringement Markets, the cost increase is so serious, that commentators are advocating "litigation funding" to cover costs that can range from $384,000 to $2 Million to take a case through trial.
Perhaps in response to the increasing amount of copyright disputation, the U.S. Congress passed the CASE Act (Copyright Alternative Small-Claims Enforcement Act). The CASE Act was carried along by a morass of legislation that moved through Congress during the early days of the Covid pandemic. Starting in the Spring of 2022, instead of filing a copyright action in a Federal District Court, a claimant may file a copyright claim in the U.S. Copyright Office. Under the CASE Act, a party may file a claim for infringement, or a claim for a declaration of non-infringement. The CASE Act also provides a mechanism for attacking internet "take-down" notices sent pursuant to Section 512(f) of the Copyright Act (often referred to as the Digital Millennium Copyright Act or DMCA).
But there are at least four important limitations with regard to the CASE Act:
Damages are limited to $30,000 per proceeding.
Participation is voluntary. If a Defendant does not wish to participate in the CASE Act proceeding, there is a 60-day window allowing an "opt-out."
No attorneys' fees can be rewarded (each party pays their own fees if they have hired an attorney).
The CASE Act does not provide for findings of "willful infringement" with regard to statutory damages.
The proceedings are streamlined. Unlike Federal District Court procedure, discovery is limited. Depositions, for example, are not even contemplated under the CASE Act. The case is submitted via a writing with attached exhibits. Interestingly, although attorneys are permitted, a party can handle a case on their own, without an attorney. Also, although an application for a registered copyright is required to file a copyright claim in federal court, in CASE Act proceedings, a pending application for registration is sufficient.
There are several other technical factors at work in CASE Act proceedings, but the broad question for our clients is: can this forum be useful in your business? Several commentators have opined that they think that most litigants will "opt-out" of the Case Act because by filing in "small claims court" voluntarily, the claimant is indicating that they have no stomach for full-blown litigation. Therefore, these commentators theorize that opt-outs will dominate, and the CASE Act will remain unpopular. However, there are situations in which a party does not wish to settle, but they are looking for a third party to "take a look" at the situation and decide. Because CASE Act proceedings are likely to be cheaper, provide a hard "limit" on damages, and do not even require a lawyer, the CASE Act may play a role in smaller cases or in cases in which expedience is valued. Also, in cases involving disputes under the DMCA, the CASE Act provides an alternative route for quickly deciding whether a particular "take=down" is appropriate.
High transaction costs in litigation are depriving some litigants of any forum at all. Settlement bargaining in this high-cost forces a choice between "paying your lawyer" or paying the complaining party – but often, one winds up doing both. It remains to be seen whether the CASE Act will provide a practical mechanism as an alternative to court litigation. However, for a sub-set of copyright cases, the CASE Act may provide a welcome option that should be considered when enforcing or defending against copyright claims.
At Kennyhertz-Perry, we approach disputes with practicality and with an eye on cost-effective solutions that will fulfill our client's business goals. We understand that every client and every case is different. By understanding your business perspective in that particular case, we can help guide you to a strategy that makes sense for you and your business.
[1] See, e.g., Kevin Kelly, co-founder of Wired Magazine (06-22-2011). https://www.wired.com/2011/06/kevin-kellys-internet-words/#:~:text=%22The%20internet%20is%20the%20world's,re%20easy%20to%20pay%20for.
By Arthur Chaykin, Kennyhertz Perry, LLC
Arthur Chaykin is head of Kennyhertz Perry's Intellectual Property practice. He was formerly a Vice-President of Law at the Sprint Corporation where he served as, in succession, their chief litigator, the head of the business law department, and Vice President of the first legal department at Sprint supporting marketing and sales in all areas of Sprint's business: international, wireless, wireline, local and long-distance services. At Sprint, he also served as the head lawyer for Sprint Ethics and Compliance program. He has since served as General Counsel to a major manufacturer and distributor of automotive lifting equipment and automotive accessories and has represented numerous clients on trademark matters, copyright cases, trade secrets disputes, food safety regulatory issues, and consumer product safety issues. has over 35 years of legal experience handling trademark, patent, copyright, and trade secret litigation and arbitration.
To learn more about Kennyhertz Perry, LLC, please visit kennyhertzperry.com.
*The choice of a lawyer is an important decision and should not be based solely upon advertisements.