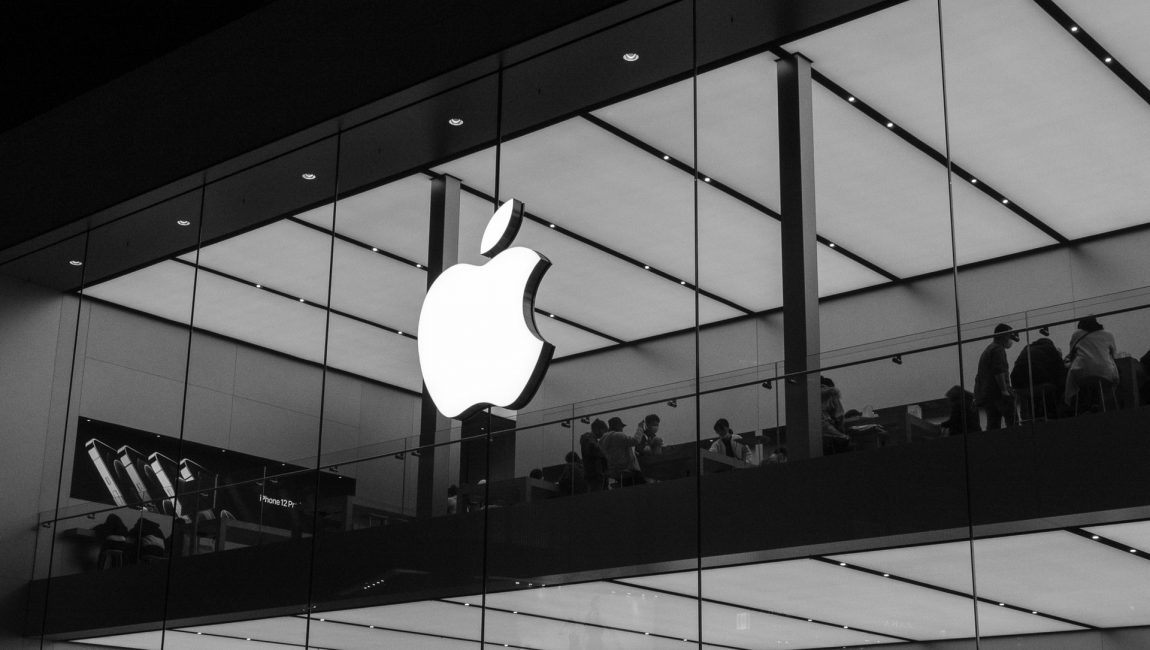 The Saga of the Apple and the Pear – The Non-Intuitive World of Trademark Dilution
The above comparison of two trademarks was presented on Page 22 of Apple Inc.'s trademark Opposition to the registration of the pear logo owned by Super Healthy Kids, Inc. ("SHK"). SHK wants to use its pear logo in connection with their service that educates people to prepare nutritious meals for kids by marketing an online software that helps evaluate nutritional content of meals and builds online communities in the field of cooking and nutrition.
Apple's Opposition is intended to derail SHK's effort to register the Petite Pear. The press generally depicts this fight as "little David" (SHK) against the behemoth Apple and argue that "there is no way" that the Apple logo can be confused with the pear logo. SHK and many journalists think that Apple should back off.  SHK has started a Petition to get Apple to drop its Opposition. And, although Apple argues otherwise in the first count of its opposition, it is very hard to imagine that the Apple and its goods and services is likely to be confused with pear logo and its services.
But that's not Apple's only contention. Apple is arguing that the Apple mark is a "famous mark." By using the word "famous," Apple is not just bragging. The words, "famous mark" describe a particular status that trademark law grants to a relatively small group of trademarks. A "famous mark" is a mark that creates an instantaneous connection between the mark and the source of the mark. Generally speaking, this fame extends beyond just the specific area of goods and services sold by the owner of the famous mark. And under the law of "trademark dilution," famous marks are entitled to broader protection than your "average" mark. Dilution includes the liability theories such as tarnishment and blurring and attempt to discourage trademarks that take a "free-ride" to broad recognition by creating some kind of connection to the famous mark.  Marks that are not famous must show that there is likelihood of confusion between the challenged mark and the complainant's mark and their associated services. In other words, in general, trademark dilution provides a mechanism by which the owner of a famous mark can suppress marks even if they will not cause confusion with regard to goods or services sold by the owner of the famous mark. The owner of the famous mark need only show that challenged mark is somehow diluting, tarnishing, or even just drawing some strength (blurring) from the famous mark. Dilution goes beyond the traditional trademark interest of avoiding confusion in the marketplace, it attempts to protect and assure that no one other than the owner of the famous mark benefits from the instantaneous source association that the famous mark evokes.
In short, "famous marks" have special status designed to "keep famous marks famous" and to keep average marks from somehow benefiting from that fame. Is this fair? Well, the assumptions built into trademark dilution law have been questioned by numerous commentators and they remain questionable. In effect, trademark dilution law provides the most powerful and famous marks with additional remedies that average marks do not enjoy. Dilution law seems to provide a major "thumb on the scales of justice" that famous marks enjoy but "average marks" do not, and because this interest seems remote and abstract in terms of the trademark law's core interest in avoiding marketplace confusion. Nevertheless, the protection of famous marks is broadly accepted internationally and in the United States. There are differences among countries as to the exact manner by which famous marks are protected but most modern trademark systems have some "special" laws that benefit famous marks.
Nevertheless, when one gazes at the pear logo and the Apple logo, does anyone reading this blog believe that Super Health Kids is deriving any benefit from Apple's logo? Quite simply, the apple and the pear seem as similar as the proverbial comparison between "apples and oranges," which is to say, they are not the same at all.
Arthur Chaykin is head of Kennyhertz Perry's Intellectual Property practice. He was formerly a Vice-President of Law at the Sprint Corporation where he served as, in succession, their chief litigator, the head of the business law department, and Vice President of the first legal department at Sprint supporting marketing and sales in all areas of Sprint's business: international, wireless, wireline, local and long-distance services. At Sprint, he also served as the head lawyer for Sprint Ethics and Compliance program. He has since served as General Counsel to a major manufacturer and distributor of automotive lifting equipment and automotive accessories and has represented numerous clients on trademark matters, copyright cases, trade secrets disputes, food safety regulatory issues, and consumer product safety issues. Arthur has over 35 years of legal experience handling trademark, patent, copyright, and trade secret litigation and arbitration.
To learn more about Kennyhertz Perry, LLC, please visit kennyhertzperry.com.
*The choice of a lawyer is an important decision and should not be based solely upon advertisements.