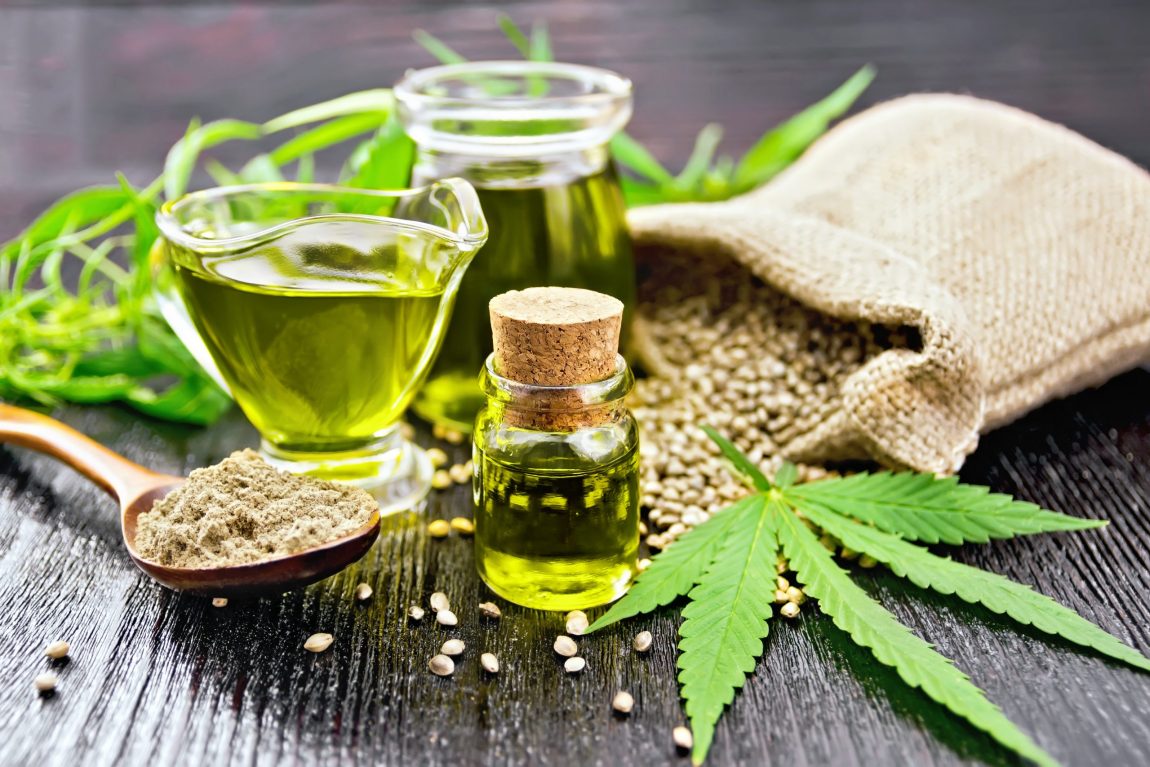 USDA Releases DRAFT Hemp Program Interim Final Rule
Today, the U.S. Department of Agriculture ("USDA") released a draft version of an interim final rule which, once formally published in the Federal Register, will establish the U.S. Domestic Hemp Production Program. The USDA was directed to develop this Program under the Agricultural Improvement Act of 2018 (which is commonly referred to "2018 Farm Bill"), passed late last year. The USDA released the draft version of the interim final rule as a courtesy to the public—it is anticipated that the interim final rule will be formally published in the Federal Register later this week, at which point it will immediately become effective.
Essentially, the 2018 Farm Bill federally legalized hemp cultivation subject to the USDA's regulatory authority. At a more technical level, Section 10113 of the 2018 Farm Bill amended the Agricultural Marketing Act of 1946 (the "AMA") by adding a whole new subtitle—Subtitle G—which are codified as Sections 297A through 297D of the AMA. Section 297B of the AMA requires the Secretary of Agriculture to evaluate and approve or disapprove State or Tribal plans regulating the production of hemp. Section 297C of the AMA requires the Secretary to establish a Federal plan for producers in States and territories of Indian Tribes not covered by plans approved under section 297B.
Today's draft interim final rule both outlines provisions for the USDA to approve plans submitted by States and Indian Tribes, and also establishes a Federal plan for producers in States or territories of Indian tribes that do not yet have their own USDA-approved plan. Obviously, the Federal plan will be of immediate significance because no state or Tribe has yet submitted a plan, much less received approval.
Unlike more traditional agency rule making procedures, issuance of an interim final rule allows the rule to become effective immediately, while at the same time allowing public comment for later issuance of a final rule. The public comment period will open effective immediately upon publication of the interim final rule, and will remain open for 60 days. The interim rule will be effective for up to two years before being replaced by the final rule.
The draft interim final rule is available at:
https://www.ams.usda.gov/sites/default/files/media/AMS_SC_19_0042_IR.pdf
About Kennyhertz Perry's Hemp and CBD Regulatory Practice Group
Kennyhertz Perry advises clients on a wide range of hemp and CBD compliance and regulatory matters.  Kennyhertz Perry has broad experience assisting clients with business formation and compliance in highly-regulated industries.
Kennyhertz Perry partner Braden Perry spent time as a Senior Trial Attorney with the Commodity Futures Trading Commission and is highly qualified to assist with the banking and other financial issues related to the hemp and CBD industry.
Kennyhertz Perry partner John Kennyhertz is former a in-house counsel at a private equity firm, and has structured transactions for very small and very large clients alike. He has substantial experience in highly-regulated industries such as online lending, and industries with rapidly-evolving regulations, such as cryptocurrency. He provides hemp and CBD operational and compliance counseling, and offers advice on appropriate modifications of transaction structure and documentation.
Kennyhertz Perry attorney Ben Tompkins is a former federal prosecutor in Los Angeles as well as serving as tax enforcement counsel for the U.S. Department of Justice. He is well equipped to provide advice regarding the changing tax landscape in the hemp and CBD industry.
Kennyhertz Perry attorney Arthur Chaykin is a former law school professor and head of litigation at Sprint. He is an expert on intellectual property law, and devises creative solutions to protect client's IP in the hemp and CBD industry, even when certain federal protections are unavailable.
Kennyhertz Perry attorney Jeff Donoho is an expert in small business formation and government compliance. His knowledge of the labyrinthine hemp and CBD regulatory landscape helps him provide detailed guidance to clients.
Kennyhertz Perry attorney Mit Winter is a former partner at an AmLaw 100 law firm.  An expert litigator, his skill in anticipating issues before they become serious problems is valuable to all clients, and particularly those in the hemp and CBD industry.
Kennyhertz Perry attorney Jon Dedon has advised numerous clients in Kansas and Missouri specifically on state and federal hemp and CBD regulatory compliance matters. He understands the current state of federal and state regulations, and makes it his job is to stay on top of the latest developments in this fast developing area.
Clients also benefit from Kennyhertz Perry's experience in related areas of law, such as litigation, banking, securities, tax, intellectual property, employment, insurance, and its regular practice before the Missouri administrative agencies and courts. Hemp and CBD clients choose Kennyhertz Perry because the firm's lawyers tailor their advice to the unique issues presented by each matter they handle.
To learn more about Kennyhertz Perry, LLC, please visit kennyhertzperry.com.
*The choice of a lawyer is an important decision and should not be based solely upon advertisements.