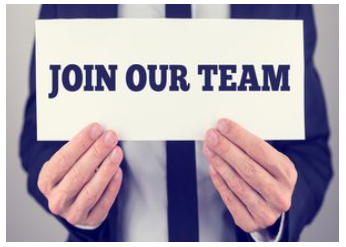 We're Hiring!!! Paralegal & Accountant
The law firm of Kennyhertz Perry has two immediate and full-time job openings for a Litigation Paralegal and an Accountant/Controller. Please see the information below regarding job duties and requirements for these positions.
Litigation Paralegal –
Job Duties include, but are not limited to:
• Draft correspondence and legal documents and contracts;
• Manage multiple cases from start through resolution;
• Assist attorneys with discovery requests and responses;
• Assist attorneys with preparation for depositions, mediations, briefs and trial preparation: assist with pretrial documents (deposition designations, exhibit and witness list, organize exhibits, files and other supporting documents);
• Interfacing with firm clients and other outside entities regarding assigned matters;
Job Requirements:
• Paralegal certificate or equivalent training;
• Minimum 5-10 years relevant litigation paralegal experience required.
Accountant/Controller –
Job Duties include, but are not limited to:
• Monthly billing to clients
• Trust Account management
• Budgeting and forecasting
• Financial analysis
• Monthly dashboard
• Collection of past due AR's
• Monthly financial statements
• Management of payroll
• General ledger accounting and bookkeeping (QuickBooks)
Job Requirements:
• Minimum 5 to 10 years relevant accountant/controller experience required;
• Associates or bachelor's degree or equivalent training.
Please email cover letter including salary requirements and resume in PDF format to the attention of John Kennyhertz at info@kennyhertzperry.com.