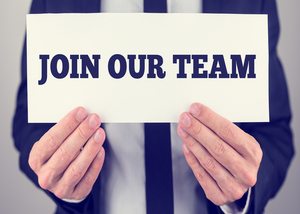 We're Hiring! Real Estate Attorney
Kennyhertz Perry, LLC – Westwood Hills, KS and Kansas City, MO
We are seeking an attorney to join our growing legal team.  Our highly qualified attorneys represent clients in a wide range of areas, and the candidate we are seeking will have a history of providing exceptional service to clients who is highly motivated with a drive to succeed.  The ideal candidate will possess at least five years of broad transactional real estate experience, be proficient in the full range of civil litigation skills, have excellent writing, communication, and problem-solving skills, and have a desire to be part of a growing firm.   
Employment Type: 
Pay: 
$125,000 – $225,000 based on production and experience
Experience:
Real estate transactions: 5 years (preferred)
Litigation: 5 years (preferred)
License:
Licensed to practice in both Kansas and Missouri
Benefits:
Health Insurance
Dental Insurance
Vision Insurance
Continuing Legal Education/Bar Dues Reimbursement
Out of Pocket Expense Reimbursement
Schedule: 
Company's website:
To apply: please submit a cover letter and resume, in PDF format, to larissa@kennyhertzperry.com.  Thank you.