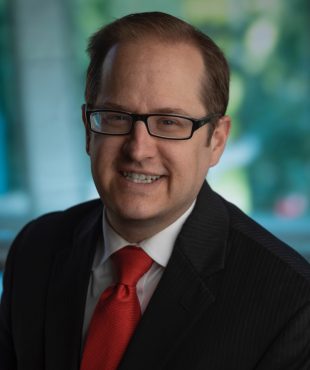 Benjamin L. Tompkins
Attorney
Kansas City
ben@kennyhertzperry.com
Phone: 816-527-9447
Ben Tompkins works closely with individuals and companies, providing guidance and counsel in all aspects of civil and criminal litigation, as well as providing counsel to exempt organizations and individuals concerning formation, operation and other entity governance issues. Ben focuses on tax controversies, white collar criminal defense, internal investigations and corporate compliance and has extensive experience successfully defending clients in all types of complex litigation in federal and state courts.
Read More
As a former Assistant U.S. Attorney in Los Angeles and Department of Justice Tax Division Trial Attorney, Ben offers clients a unique depth and breadth of experience in civil and criminal tax matters involving a range of issues, including those involving (i) unreported income, (ii) nonfiler enforcement, (iii) undisclosed foreign bank accounts, (iv) tax return preparers, (v) employment taxes and related trust fund recovery penalties, as well as worker classifications, (vi) excise taxes, (vii) taxpayer, tax promoter and tax preparer penalties, (viii) IRS administrative procedures (i.e., examinations, collection efforts and summons enforcement proceedings), (ix) IRS bankruptcy claims and related bankruptcy fraud issues, (x) valuation disputes, including family limited partnerships, conservation easements and other property interests, (xi) wrongful disclosures, (xii) cryptocurrency, and (xiii) identify theft.
Prior to joining Kennyhertz Perry, Ben worked most recently at a Kansas City litigation boutique where he represented individuals and businesses in complex litigation and other government enforcement proceedings involving the Internal Revenue Service, Department of Justice, Federal Bureau of Investigation, Federal Trade Commission, and Missouri Attorney General, along with advising individuals and businesses with issues related to exempt organizations, corporate governance and other legal issues.
Prior to returning to Kansas City, Ben served for more than three years at the U.S. Attorney's office in Los Angeles and then prior to that he served almost eight years as a trial attorney for the U.S. Department of Justice Tax Division in Washington, D.C. During his more than a decade of government service, Ben has served as first chair in numerous bench and jury trials, conducted extensive civil and criminal investigations (including Grand Jury proceedings), negotiated significant settlements and plea agreements, taken and defended fact and expert depositions, and handled all aspects of motion practice, trial practice, and criminal sentencing proceedings. In this regard, Ben has successfully litigated cases in U.S. District, Bankruptcy, and state Courts in California, throughout the South (Alabama, Florida, Georgia, Mississippi, South Carolina), as well as Delaware, Kentucky, Nevada, North Carolina and Virginia. While at the Tax Division, he litigated more than 100 civil tax cases, made several of the largest recoveries in Tax Division, and earned the high honor of Department of Justice Outstanding Attorney for six consecutive years (2008-2013).
During his time with the Department of Justice, Ben served as an instructor in the National Advocacy Center's Civil Trial Advocacy Course and served as the United States Attorney's Office Point of Contact for bankruptcy tax fraud matters and substantive tax issues.
Ben draws on his comprehensive experience leading criminal and civil tax prosecutions and investigations for the U.S. Attorney's office and Department of Justice Tax Division to provide clients with valuable insights and practical strategies to effectively navigate and resolve their civil and criminal legal issues.
Ben's previous experience also includes working as an associate for five years at a law firm in Washington, D.C., where he defended financial services companies in nationwide consumer fraud class actions and other complex litigation and regulatory matters, as well as assisted with internal investigations. After law school, he served as a judicial law clerk for the Hon. Stephen H. Glickman of the District of Columbia Court of Appeals.
Ben graduated with high honors from The George Washington University Law School in Washington, D.C. He was an editor on The George Washington Law Review, a member of the Order of the Coif, and an executive board member of the Trial Court Board. He earned undergraduate degrees in history and political science, cum laude, at Pepperdine University in Malibu, California.
As a recognized leader in the field, Ben regularly speaks and writes articles on criminal and civil tax issues. His recent publications include:
Benjamin Tompkins, Department of Treasury and IRS's March 5, 2019 Policy Statement: New Policy or More of the Same, Inside Basis (Spring 2019).
Benjamin Tompkins, United States v. Coinbase: One Year Later, American Bar Association Criminal Litigation Section (Feb. 6, 2019).
Benjamin Tompkins, Amendments Give Incentive to Whistleblowers (2018 TXN 15-7), Tax Notes, 179 (April 9, 2018).
Benjamin Tompkins, 18 Things to Know about the New Tax Act for 2018, Association for Women Lawyers of Greater Kansas City e-newsletter (March 2018).
Benjamin Tompkins and Andrew Alexander with Hon. J. Thomas Marten, Tips from the Bench: Cross-Examination, American Bar Association (Feb. 26, 2018).
Benjamin Tompkins, Doing More with Less: 2018 IRS-CI Enforcement Priorities (2018 TXN 8-9), Tax Notes, 1039 (Feb. 19, 2018).
Benjamin Tompkins, Coinbase customers could soon find themselves in IRS cross-hairs, Accounting Today (Dec. 8, 2017).
Ben's recent presentations include:
Co-presenter, Intersection of Tax and Other Areas of Law, KCMBA CLE (June 2019).
Panelist, Legal Issues Unique to Medical Marijuana, CBD Oil and Cultivation of Cannabis (May 2019).
Panelist, Criminal Prosecution of Employment Tax Cases, 35th Annual National Institute on Criminal Tax Fraud and 8th annual National Institute on Tax Controversy (December 2018).
Presenter, Nuts & Bolts of a Criminal Tax Case: From Investigation to Sentencing (Oct. 2018 – KCMBA Tax Committee).
Panelist, KCMBA's 45th Annual Bench-Bar & Boardroom Conference, Cryptocurrencies: Evolving IRS, CFTC, SEC and DOJ Legal and Regulatory Issues (2018).
Panelist, Johnson County Bench Bar, Bankruptcy and Criminal Law — Strange Bedfellows: An examination of criminal consequences for bankruptcy studying the 2017 U.S. v Lindemuth acquittal (2018).
Participant, Criminal Tax Workshop, 34rd Annual National Institute on Criminal Tax Fraud and 7th Annual National Institute on Tax Controversy (2017).
Panelist, USD School of Law – RJS Law Tax Controversy Institute, Criminal Tax Workshop – Negotiating a Plea Agreement, Departures, Adjustments, Sentencing Memoranda, and Strategies at Sentencing (2016).
Panelist, Local U.S. Trustee Office Bankruptcy Fraud Working Group, U.S. Attorney Office Bankruptcy Fraud Updates (2016).
Instructor, National Advocacy Center, Civil Trial Advocacy Course (2013, 2014 and 2015).
Presenter, IRS Employee Webinar, Best Practices for Civil Tax Return Preparer Injunction Referrals (2014).
Ben is a member of the Missouri, Kansas, District of Columbia, Virginia and California bars, as well as the Western District of Missouri, the District of Kansas and the Central District of California. He is an active member of the American Bar Association (Tax and Litigation Sections and various subcommittees including chair of the Cryptocurrency subcommittee for the Criminal Litigation Committee), Federal Bar Association (Tax, Litigation and Criminal Law Sections) and Kansas City Metro Bar Association (various sections, current Chair of the Tax Committee). He resides in the Kansas City area with his wife and three kids.